Urban Farming and Conscious Living Online
Urban Farming has become a growing and substantial part of the U.S. food economy. It localizes food sources for communities, helping to reduce the miles food needs to travel, and providing people with healthier food options that they otherwise may not have had access to. The U.S. Department of Agriculture reports that "around 15% of the world's food is now grown in urban areas." Whether you are interested in growing your own food to deepen your relationship to the Earth and its bounty, if you yearn to start your own business growing organic produce and teaching others to do so, or if you want to better your community by coordinating and designing urban farming sites, this program will help you get your hands dirty, fill your plate, and nurture your soul.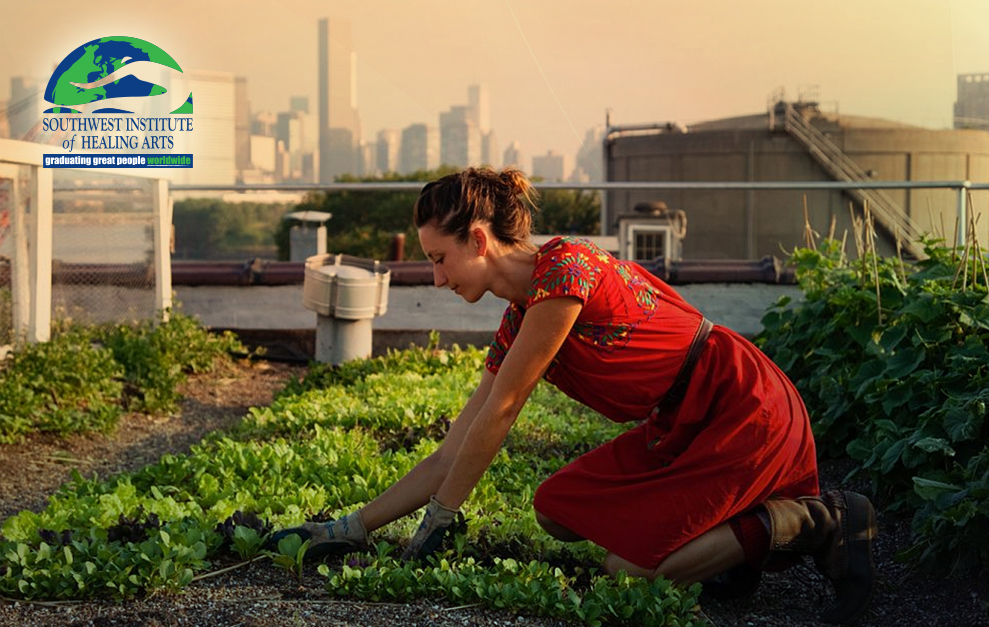 This program can be taken individually as a Certificate of Excellence, or as part of the Holistic Wellness Practitioner Diploma Program or Associates Degree in combination with our Holistic Nutrition Program. Through this combination, you will grow as one with the Earth as you understand nature's sacred wisdom, learning to grow healthful, organic sustenance in a sustainable and conscious way that will feed the bodies, minds, and souls in your community.
With an emphasis on Spirit, service, and transformation, our Certificate of Excellence in Urban Farming will teach you how to spread what you learn throughout your community, and increase the number of people taking back control of their food production, moving our communities closer to real sustainability. This program delves deeply into vital topics, including: sustainability and conscious living, how to design and plant an urban farm or garden, the ethics and practicalities of selling your produce, as well as a hands-on urban farming externship that we assist you in coordinating and securing. Our interactive online classes feature professional, instructional videos, compelling and informative lectures, invaluable and leading edge presentations and resources, as well as open discussion forums, all presented with dedicated instructor guidance.
Of course, becoming a successful Urban Farmer involves more than just completing a training program. Because of this, SWIHA offers a full-service Success Center, where all graduates receive our ongoing commitment of job placement assistance, entrepreneurial and career coaching and guidance in building and designing your resume. We are with you on every step of your journey to changing the world, one seed of hope at a time.