June Gifts & Graces with Debbie Chamberlain: Mindfulness Matters
June 2 @ 6:00 pm

-

7:00 pm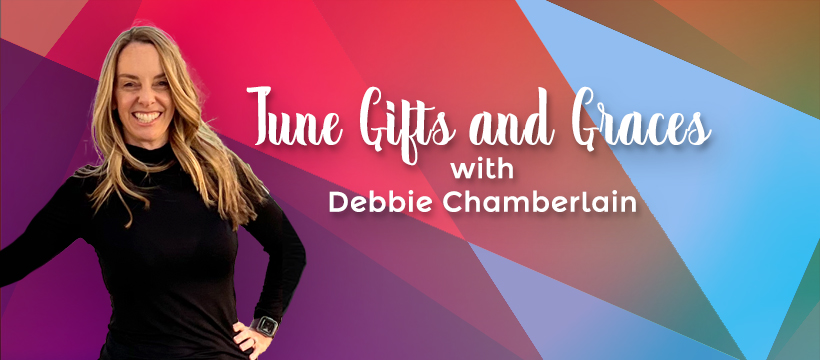 Are you feeling overwhelmed, stressed, or anxious in your daily life? Are you searching for tools and strategies to help bring balance and awareness to your daily routine? Join Debbie Chamberlain to learn more about what mindfulness is all about and how to take actionable steps to incorporate mindfulness into your daily life. From increased focus and productivity to reduced stress and anxiety, mindfulness can have a significant impact on your overall well-being. Going beyond the theoretical understanding of mindfulness, you will also learn practical tools and strategies to support your mindfulness practice, including gratitude practice, visualization, goal setting, mindful movement, breath work, and identifying and managing emotions.
Debbie Chamberlain is a visionary founder, certified mindfulness practitioner, Yoga (RYT 500), and author who has dedicated her life to helping individuals develop awareness, compassion, and resilience. Since 2001, Debbie has been educating students of all ages, earning her bachelor's degree in education and a master's degree in curriculum and instruction. Her passion for empowering communities with effective tools to manage stress, regulate emotions, and build self-love has driven her to create 'Mindfulness Matters', a powerful organization that focuses on wellness strategies for individuals and families.
After Gifts and Graces, come experience a mini energy session from one of our practitioners or vendors. Toe Reading, Reiki, Tarot Reading, Polarity, Coaching and more will be available. Gratuities are Suggested.
**This is a complimentary in-person/FB Live event**
Please RSVP to attend in person to rsvp@swiha.edu
Please RSVP to FB Live here: https://forms.gle/sSQwkY49oH7WEdcf9