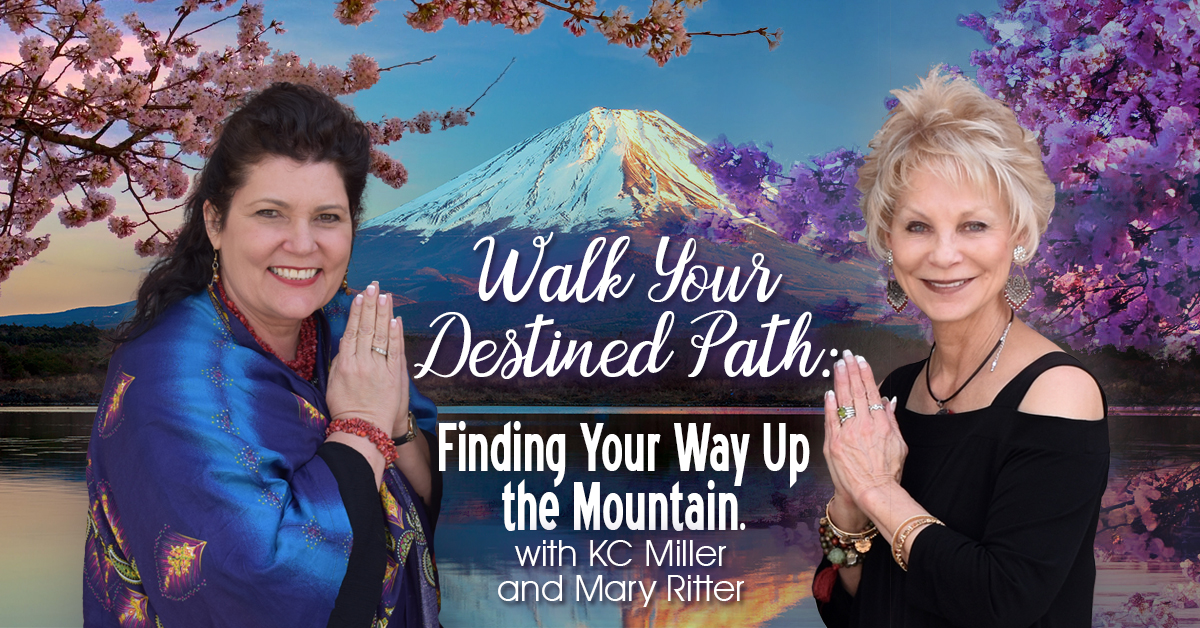 May Gifts & Graces with KC Miller and Mary Ritter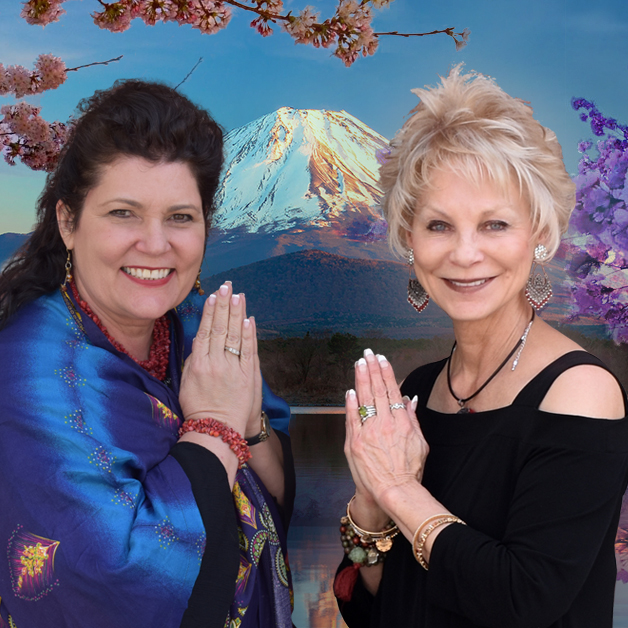 Walk Your Destined Path: Finding Your Way Up the Mountain with KC Miller and Mary Ritter.
Friday, May 4, 2018 from 6pm - 7:30pm
While many have journeyed to Japan to hike the sacred mountain, others ascend a metaphysical 'mountain' while breathing into our fears and facing some new horizon. Though everyone's ascension is unique, there are some predictable steps on the path! Rather than struggle and stumble, allow KC Miller and Mary Ritter to share pieces from their amazing trip to Japan where they discovered practical applications of the 'Tao'!
Tao is an Eastern word meaning 'way' or 'path'; when used as a verb, Tao is translated as 'speak'. Mary and KC will share a 'way' of connecting deeply to your individual path in this lifetime and invite you to 'speak' into the world in a new and powerful way.
The symbol of the Tao is the symbol for emptiness; the accompanying premise is we must fully empty to be filled. Come join the sacred ceremony where you will be invited to empty yourself of all that doesn't serve and fill yourself with the 'living energy' of Reiki brought back from the sacred Mt Kurama.
At 7:30pm, complimentary sessions will be offered: Life Coaching, Toe Reading and Energy Therapies.
Complimentary Event
Please RSVP to rsvp@swiha.edu
1100 E. Apache Blvd. Tempe, AZ 85281 | 480-994-9244
View Gifts and Graces live stream on the same day of the event.
Event Location
Southwest Institute of Healing Arts
1100 E. Apache Blvd.
Tempe, AZ 85281
Event Fees:
Complimentary
Registration is closed for this event.
For more information or questions, please email:
rsvp@swiha.edu