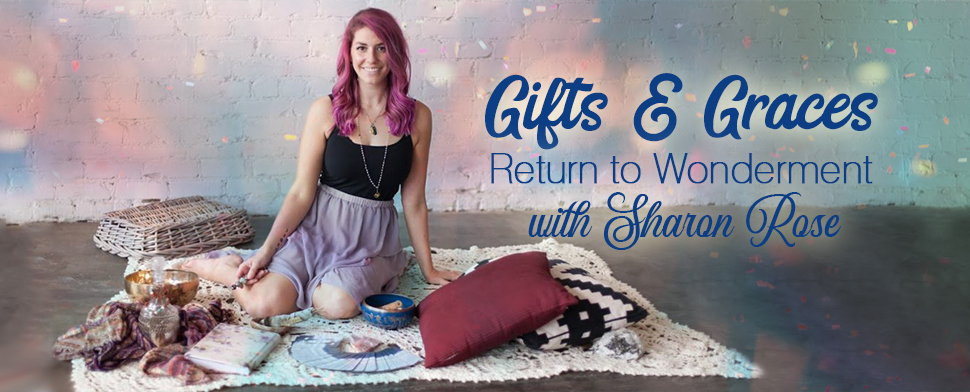 Gifts & Graces: Return to Wonderment - Speaker: Sharon Rose
Join us Friday, June 1st, 2018 at 6PM for Gifts and Graces! "Soul Stylist" Sharon Rose will be speaking about living life as art and how re-discovering childlike wonderment opened up her world to endless possibilities.
Can you remember who you were before the world told you who you should be? What if you didn't have to "color inside the lines" and truly held the power to show up as your best, authentic self?
Your words, actions and mindset are your mediums on the canvas of life. By placing importance on creativity and returning to "childlike wonderment", you open yourself up to an exciting world of vibrancy and creation. As an adult, you can tap into your inner-child and sit in curiosity of what is happening, allowing space to design the life you've dreamed of, without fear of judgment.
If you're seeking to brighten your perspective and re-discover your authenticity, this event is for you!
At 7:30pm, complimentary Life Coaching, Toe Reading and Energy Therapy sessions will be offered.
1100 E. Apache Blvd. Tempe, AZ 85281 | 480-994-9244
Please RSVP to rsvp@swiha.edu
Can't attend in person? This event will also be streamed on Facebook Live!
Event Location
Southwest Institute of Healing Arts or Online
1100 E. Apache Blvd.
Tempe, AZ 85281
Event Fees:
Complimentary
Registration is closed for this event.
For more information or questions, please email:
rsvp@swiha.edu