Gifts & Graces - Shamanic Approach to Inner Guidance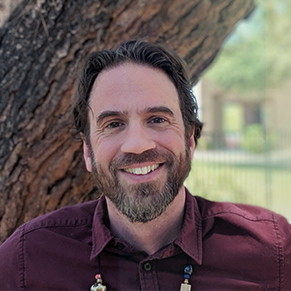 Journey within — A Shamanic Approach to Inner Guidance
Indigenous peoples around the world have known for millennia that the guidance and knowing we need in our lives comes from connecting with the natural world around us and looking within! They have paved a path for us to partner with our allies to help us look within when the business and distractions of our modern world cloud our outer and inner vision.
Join us for an interactive night of drumming, ceremony, and guided journeying! Dr. Brad Bouté will share ideas from a variety of Shamanic traditions, including Wheels of Life, to help you create personal and professional clarity through finding your internal stillness. Discover and partner with some of your "inner-allies" to help provide you direction and the knowing of yourself and your ancestors.
Dr. Bouté has been involved in the study and practice of Shamanic practices for almost ten years. He is the Program Director for SWIHA's Shamanic Reiki program, in addition to being the Dean of Student Services & Compliance, and holds an Ph.D. in Educational Leadership & Technology.
Come join Dr. Bouté to co-create ceremony that honors our ancestors — come celebrate your grandparents, great-grandparents, and great-great-grandparents — and embrace and honor the gifts passed from their DNA to yours!
Special invitation: If you have an indigenous drum or percussion instrument, bring it and join in a short drumming circle experience to create commUNITY!
In addition Life Coaches, Toe Readers and Reiki Practitioners will be available to serve you.
Can't attend in person? This event will also be streamed on Facebook Live!
Complimentary Event
Please RSVP to rsvp@swiha.edu | 480-994-9244
Event Location
Southwest Institute of Healing Arts (SWIHA)
1538 E. Southern Ave.
Tempe, AZ 85282
Event Fees:
Complimentary
Registration is closed for this event.
For more information or questions, please email:
rsvp@swiha.edu