Gifts & Graces: Harness the Power of Intention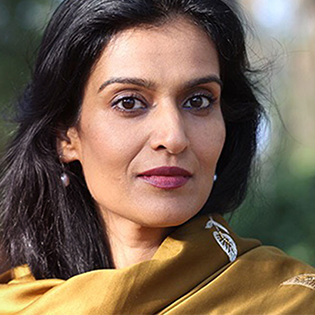 Harnessing the Power of Intention with Kamini Desai
Our life can be lived in two ways – from the "Now" or from the "Then." Many of us give up "now" to get "there," but lose the essential joys of life in the process. Tonight we will learn about the power of intention and how we can use it to be in the present while moving in our chosen direction in life. We'll understand the power of intention to manifest when placed without fear or attachment and how this intention can become a guiding force in your life. We'll end with a short intention experience.
Kamini Desai is an expert in the inner sciences of yoga, relaxation and artful living, and the daughter of one of the original yoga masters who pioneered yoga in the West. Her many facets include the Education Director and Core Curriculum Developer of the Amrit Yoga Institute, acclaimed author, and honored guest speaker and teacher at many government and higher learning institutions around the world – including Southwest Institute of Healing Arts! At the core of her work is her dedication to assisting individuals towards personal empowerment and fulfillment.
In addition Life Coaches, Toe Readers and Energy Practitioners will be available to serve you.
Can't attend in person? This event will also be streamed on Facebook Live!
Complimentary Event
Please RSVP to rsvp@swiha.edu | 480-994-9244
Event Location
Southwest Institute of Healing Arts (SWIHA)
1538 E. Southern Ave.
Tempe, AZ 85282
Event Fees:
Complimentary
Registration is closed for this event.
For more information or questions, please email:
rsvp@swiha.edu