Gifts & Graces: Reclaim Your Light ~ Root to Rise and Shine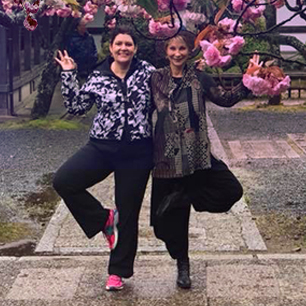 Join our Second Annual Reiki Celebration & Final 2019 Graduation
Join us for a magical night where we will celebrate all students who have graduated in 2019, as well as honor all of SWIHA Reiki Students and Reiki Masters. A beautiful "magical tail" about a little Tree who's confused and worried about its destiny, written from downloads received by KC and Brett Siberman. Discover, in a lite hearted way that the "thoughts of trees" are the same thieves that rob us from the gift of "Bold Joy". Come reclaim your Light and shine bright, featuring music written by Colleen Porter, and sung by members of Nicole Anne Kirtan and Vishuddha Vibe.
The night will culminate in Reiki Blessing lighting of the Holy Light and community singing! ** Calling ALL Reiki Practitioners! Join in commUNITY to pass the Peace that passes all understanding!
Can't attend in person? This event will also be streamed on Facebook Live!
Complimentary Event
Please RSVP to rsvp@swiha.edu | 480-994-9244



Event Location
Southwest Institute of Healing Arts
1538 E. Southern Ave.
Tempe, AZ 85282
Event Fees:
Complimentary
Registration is closed for this event.
For more information or questions, please email:
rsvp@swiha.edu