Yoga Teacher Training Open Houses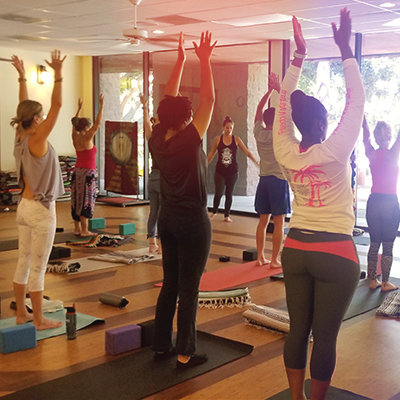 You are invited to any of our Complimentary Open Houses:
Saturday, December 7th@ 12:30 PM
Wednesday, December 11th @ 6:30 PM
Friday, December 13 th @ 10:30 AM (Meet our newest teachers Juli Burdette and Jennifer Wheeler)
Wednesday, February 5th @ 10 AM
Learn an authentic expression of yoga with a transformational approach, honoring a diversity of practices and belief systems. All skill levels welcome! This is a Trauma-Aware education from a Nationally Accredited College with Over 20 plus years of experience in Yoga Teacher Training. Graduates can register as yoga teachers through the internationally-recognized Yoga Alliance® organization and carry the official designation of Registered Yoga Teacher (RYT).
UPCOMING YOGA START DATES:
January 13, 2020 M/W Evenings with KC Miller & Will Zecco
January 17, 2020 Friday Mornings with Juli Burdette & Jennifer Wheeler
February 24, 2020 M-Th Fast Track Mornings with Laura McKinzie & Crystal Price
May 12, 2020 T/Th Evenings with Kate Shipp & Stacey Sciberlli
To RSVP to an Open House email us at info@swiha.edu | 480-994-9244
Event Location
Spirit of Yoga
1420 E Southern Ave
Tempe, AZ 85282
Event Fees:
Complimentary
Registration is closed for this event.
For more information or questions, please email:
rsvp@swiha.edu