Gifts & Graces: Comical & Serious Steps to Enlightenment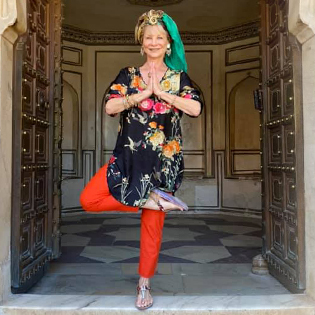 A Funny Thing Happened On The Way To the Taj Mahal — Comical & Serious Steps to Enlightenment.
Friday, March 6th Gifts and Graces
Join KC Miller and the SWIHA Entourage that has recently returned from India after studying at the feet of yogi Gurudev Amrit Desai. Come participate in the lessons learned along the way as they share the funny, the folly and the forever remembered insights. Yes, there will be a few dozen travelogue photos shared, however, the invitation to you is to experience some of the enlightenment tools available to anyone who is willing to look within to discover their own inner Guru.
In addition Life Coaches, Toe Readers, Intuitive Readers, Sound Healers and Energy Practitioners will be available to serve you.
Can't attend in person? This event will also be streamed on Facebook Live!
Please RSVP at rsvp@swiha.edu
Event Location
Southwest Institute of Healing Arts
1538 E. Southern Ave
Tempe, AZ 85282
Event Fees:
Complimentary
Registration is closed for this event.
For more information or questions, please email:
rsvp@swiha.edu