Gifts and Graces: Turning Wounds Into Wisdom with Warriors of The Light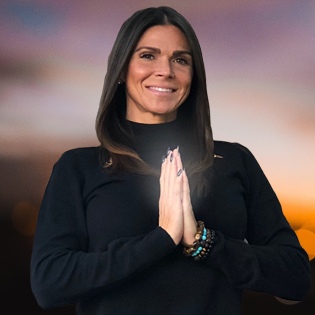 The Great Awakening for Humankind
Turning Wounds Into Wisdom with Warriors of The Light
Resiliency Connections with Becca Briley & SWIHA Graduates
We are currently in the early stages of the largest collective awakening ever witnessed in the history of humankind. Warriors of the Light are being called upon. These essential humans, also known as light-workers, are able to turn wounds into wisdom and pain into purpose. Where are you at on this internal journey? We are swimming in the new age of awakening on a massive scale, while riding the waves of emotion during this pandemic. Being human is being redefined, and how we express and show up in the world in shifting. Do you feel these words?
Let us celebrate our light as fellow human begins, with SWIHA Success Coach, Becca Briley, and fellow Warriors of Resiliency, recent SWIHA Graduates! It has been said by our students that "Becca fits wings on lightworkers." She will share the 5-Step process for Celebration based on the acronym L.I.G.H.T. Joining Becca will be our graduates who have extremely inspirational messages to share. Hear how they overcame their old stories and circumstances to emerge into the 'Light' of their destinies.
- L.et yourself feel the feelings
- I.nvite others to see you
- G.ive thanks and gratitude
- H.onor your struggle and process
- T.ake your life to the next level
WE ARE THE HEALERS who have been doing deep work for soul mission fulfillment. Are you? The collective repression is rising. This delicate season of introspection invites all of us to express our emotional needs with clarity and grace! Let's practice some regulation and resiliency tools together in this live event, for collective connectedness and to help us raise our vibration. You are not alone. We are in this together! Time to SHINE.
COMPLIMENTARY EVENT
Online graduation will be held via Zoom at 2:00 pm PST;
On-campus graduation at 6:00 pm in person or via Zoom.
NOTE: This event will be broadcast via Facebook LIVE and limited seating at our location. ** Guests are required to wear face covering as they enter the SWIHA campus. Please rsvp to rsvp@swiha.edu
Event Fees:
Complimentary
Registration is closed for this event.
For more information or questions, please email:
rsvp@swiha.edu