Polarity – Sound Healing, Crystals and Trance states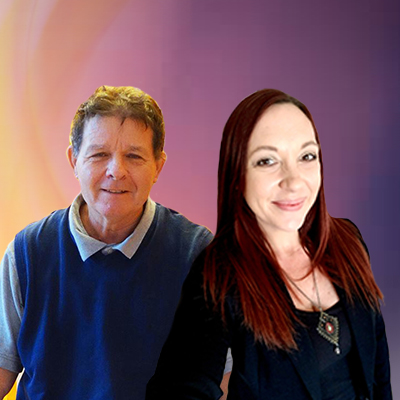 Join us for a Special Class featuring Dr. John Beaulieu (via zoom) and Jennifer Sanders, RPP in-person on the SWIHA campus in Tempe, Arizona on Sat. Oct. 31 and Nov. 1 – 9am to 6 pm. Please review our COVID Guidelines Page.
John Beaulieu, N.D., Ph.D., is one of the foremost philosophers and major innovators in the area of sound healing therapies, especially Tuning Forks! Dr. John is a world renowned authority on the healing arts and pioneer of integrating these modalities with his decades of experience in psychotherapy and clinical practice, to achieve unparalleled results in healing. This class integrates craniosacral, vibrational and homeopathic medicine, intuition, quantum biology, and sound healing with tuning forks. Like adjusting a piano, your body can be tuned to achieve optimal physical balance. Tapping two BioSonic tuning forks will instantaneously alter your body's biochemistry and bring your nervous system, muscle tone and organs into harmonic balance. In seconds, your body enters a deep state of relaxation. Feeling centered, your mind will be at peace. When you add Crystals and Trance states to a healing session the results are miraculous. Learn how to facilitate a potent and full system reset that creates access to previously unexplored states of healing and transformation.
Video Reference: Dr. John Beaulieu @ Klang und Stimmgabeln -A video from a similar class.
Call to Register 480-994-9244 or click to register online
Sound enhances the healing effects of all energy therapy practices.
• Polarity therapy
• Cranial Unwinding
• Reiki
• Massage
• Yoga
• Hypnosis
• Meditation
• And anyone interested in alternative healing modalities and pain management.

NOTE: Tuning Forks will be available to purchase when you register for this class, receive 10% off for forks/ auto-tuners at our Healing Pages Bookstore.
Event Location
Southwest Institute of Healing Arts
1538 E. Southern Ave
Tempe, AZ 85282
Event Fees:
Complimentary
Registration is closed for this event.
For more information or questions, please email:
rsvp@swiha.edu