Gifts and Graces: Step Out of Your Comfort Zone — Meet Your Edge with Grace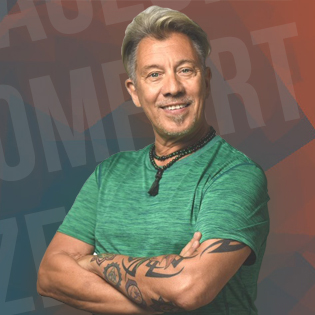 In yoga, and in life, your "edge" is any point in which you are mentally, physically or spiritually challenged, yet have the desire to find balance and ease.
What does it take to live from a place of grace? It's takes Sthira and Sukha! Sthira, means "strong, steadfast and courageous stand", and sukha translates to, "ease, joy or from a good space!"
Join longtime yogi Will Zecco as he guides you into three dynamic transformation techniques designed to help you leave an old familiar comfort zone, into a safe space of courage and grace.
Will has reinvented himself several times — each time this has happened he has found more authenticity, courage and joy. He has been on the teaching staff of Spirit of Yoga for the past 9 years and a member of the SWIHA staff since 2006, currently serving as Director of Yoga Education. With experience as an educator for over 40 years, a singer and ordained minister, it is Will's vision to take Music, Yoga, Meditation and Sound Healing and bring it out into the world.
Complimentary Event
NOTE: This event will be broadcast via Facebook LIVE There is limited seating at our campus. ** Guest are required to wear face covering as they enter SWIHA.
Please rsvp at rsvp@swiha.edu
Event Location
Southwest Institute of Healing Arts
1538 E. Southern Ave
Tempe, AZ 85282
Event Fees:
Complimentary
Registration is closed for this event.
For more information or questions, please email:
rsvp@swiha.edu