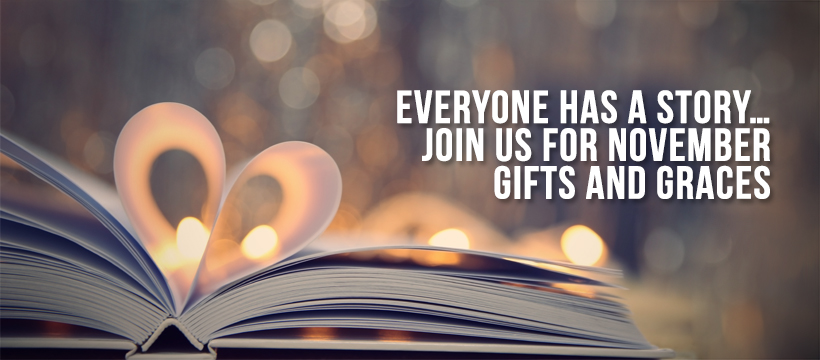 Everyone has a story… Join us for November Gifts and Graces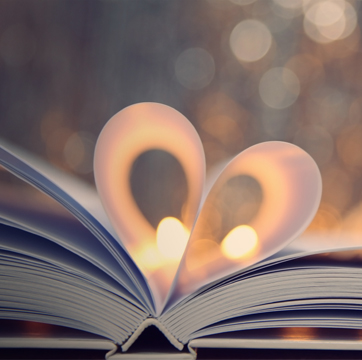 Everyone has a story. From a Blog to a Book & Beyond.

• Have you ever felt the urge to share your story?
• Ever wondered if your story could help others?
• What if you take everything that has ever happened to you and turn it into your life message?

We believe that everyone has a story! And that you don't have to wait to get your message out to those who need to hear it! Join us this month as we hear from self-published authors about what it took to get their book out of their heads and hearts onto paper, illustrated, self-published and ready for the public. The message is: If they can do it, you can do it.

As a bonus, two experienced blog writers will share how to get a blog written, edited and published. We know that a blog can lead to a book and far beyond in its scope and opportunities. Even if writing isn't for you, there are many blessings that can come from sharing your story. Your story can hold the potential to change the lives of others…so why hold it in?

If not in the form of a book or a blog, how will you go out into the world and share your message?
| | |
| --- | --- |
| | Heather Hillenbrand will speak about the journey of writing her book, the self-discovery of the process, and the importance of sex education. Her book, A Girl's Magic, is written intended to support parents in the conversation about sex and puberty for girls coming of age. Through the journey of writing and illustrating this book, Heather discovered the drive, passion, and determination it takes to succeed as an author.  As a sex educator and therapist, Heather is passionate to share the knowledge needed to support the next generation's ability to thrive. Go to her website or contact her for more information at www.soulfireprod.com |






Suzie McLaughlin
Eight years ago, Suzie McLaughlin, SWIHA staff member/instructor, started on a journey to write a book. At the beginning of this journey, Suzie had the goal that the book would be complete within the year. There have been many starts and stops since then and many lessons learned. She is now a published author with articles, a compilation book and another book that is close to her heart soon to be published. Suzie will share her journey thus far and give you key concepts that have helped her to keep going along this path.
| | |
| --- | --- |
| | Taylor Jablonowski is a writer, poet, and SWIHA's Associate Director of Admissions. She put her life-long love for the written word in to serving as the Blog Coordinator from 2018-2020, where she brought SWIHA's graduate's stories to life in a compelling and authentic way. You can most often find her chasing her four-year-old around in-between working on her passion projects. |
| | |
| --- | --- |
| | Jade Marvin graduated with Honors from Arizona State University with a Bachelor's of Science in Digital and Integrated Marketing Communications. She is SWIHA's current blog writer, writing weekly blogs highlighting great graduates as well as other various blog topics related to the school's programs.  In terms of communicating her story, writing has always felt more natural than speaking to Jade and she is a big advocate of journaling as well! |
After Gifts and Graces, come experience a complimentary mini energy session from one of our practitioners or vendors. Toe Reading, Reiki, Tarot Reading, Polarity, Coaching and Chair Massage will be available. Gratuities are Suggested.
**This is a complimentary event**
In-person or via Facebook LIVE.
Please RSVP at rsvp@swiha.edu
Event Location
Southwest Institute of Healing Arts
1538 E. Southern Ave
Tempe, AZ 85282
Event Fees:
Complimentary