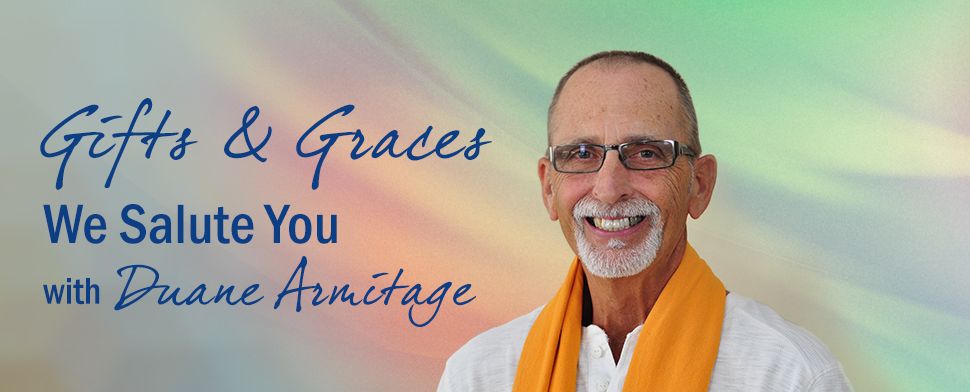 Gifts & Graces: We Salute You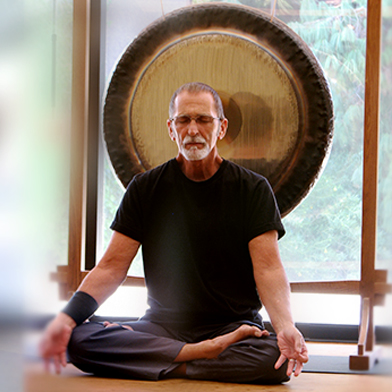 We Salute You

From 6pm – 7:30pm
Featuring: Duane Armitage
"The warrior is naturally inclined to be courageous, vigorous, have firmness of mind. The warrior is resourceful, generous and displays the qualities of leadership at all times. The warrior is not inclined to flee, but rather to persevere in the midst of the battle."
The Bhagavad Gita.

There is a warrior within all of us. A warrior that does not despair, one that casts away discouragement and rises like a fire that burns all before it.
We salute the warrior within.

For some - the battlefield has been far away. Others - fought the battle of waiting, wondering and supporting the empty chair, armed with a prayer of a safe return. Still others see the battle lying ahead to serve those that have sacrificed so much for all of us. We salute all of you.

Embark upon the inspirational journey of a veteran. From youthful anticipation to challenge and change. From hometown to shores far away. Follow the veteran's return home and the struggles of healing from unseen wounds. Hear the story of one who found humanity while standing on a Yoga mat.

Duane Armitage is a Certified Yoga Teacher and veteran of the United States Navy who served three tours in Vietnam from 1968-1972. He retired from the Phoenix Police Department after 30 years in 2009. During his time with the department, he was a member of the Critical Incident Stress Management Team for 12 years. As a CISM member, he assisted and offered counseling to officers and civilian employees who had been exposed to traumatic events.
At 7:30pm complimentary sessions offered are:
Life Coaching, Toe Reading and Energy Therapies
Complimentary Event
Event Location
Southwest Institute of Healing Arts
1100 E. Apache Blvd.
Tempe, AZ 85281
Event Fees:
Complimentary

Registration is closed for this event.
For more information or questions, please email:
rsvp@swiha.edu