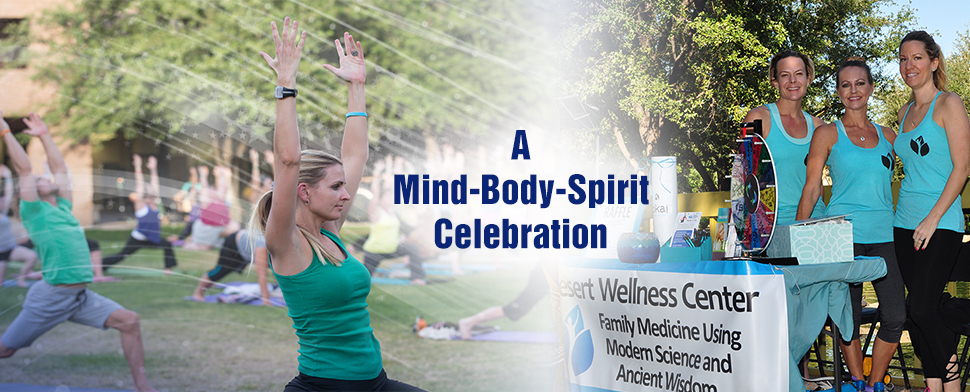 Go Green on the Green - HOLISTIC HEALTH GATHERING
Southwest Institute of Healing Arts presents
Go Green on the Green Belt
HOLISTIC HEALTH GATHERING
Join us for the 2nd annual Go Green on the Green Belt: A Holistic Health Gathering of Healers, Seekers and Yogis
Sunday, October 21, 2018 — 8:00 am – 4:30 pm
@ Spirit of Yoga @ 1420 E Southern Ave Tempe, AZ 85282
Last year, we held the event outside on the Greenbelt at Spirit of Yoga. We had a great turn out and will be repeating it again this year in the same way.
In addition, our SWIHA location has moved and is now located in the same plaza as our other two campuses (SOY and SWINA). Part of the event will include a Pre-Grand Opening with an opportunity to tour the new location.
Event Details:
• Go Green on the Green Belt will be held OUTSIDE at 1420 E Southern Ave Tempe AZ 85282 Sunday October 21, 2018 from 8:00 am – 4:30 pm
• The event is sponsored by Yoga Rocks the Park: A Complimentary yoga practice on the green belt kicking off the event (starting at 8:30, and usually attracts around 100+ attendees who shop before and after the event)
In addition ALL of the Yoga Studio Classes at Spirit of Yoga will be offered Complimentary, with additional afternoon offerings!
Vendor Opportunities
Booth Requirements
• Vendor Prices are $100 for Non- Swiha students and $50 for Swiha students
• Electricity can be provided at an additional fee of $25
• You will be responsible for your own equipment and supplies such as tables, chairs, tents and canopies, and trash containers, etc
• You will be responsible for cleaning up and removing any and all trash at your booth
• Vendor setup starts at 6:30 AM - Must be set up and ready by 8:00 AM for early pre yoga shopping
To Become a Vendor
PDF FORM
Please complete the attached form and submit it to Heather Rose at heatherr.swiha@gmail.com. We are looking forward to a fabulous event.
Event Location
Spirit of Yoga
1420 E Southern Ave
Tempe, AZ 85282
Event Fees:
Complimentary

Registration is closed for this event.
For more information or questions, please email:
rsvp@swiha.edu