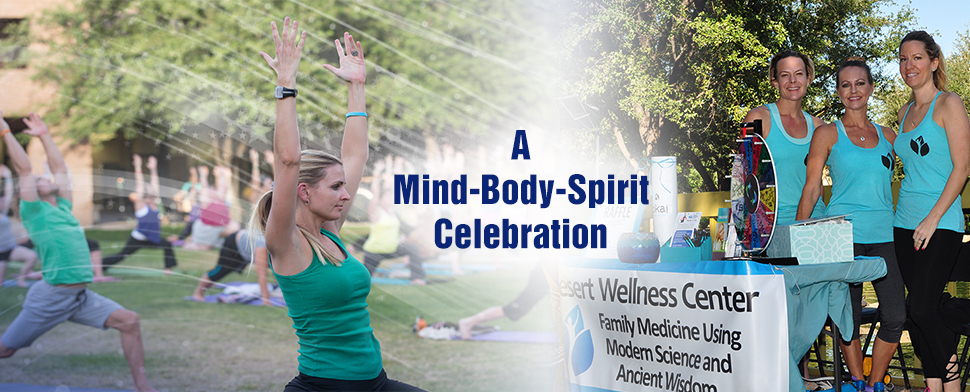 HOLISTIC HEALTH GATHERING
Southwest Institute of Healing Arts presents


17th Annual Holistic Health Gathering:
A Mind-Body-Spirit Celebration


Saturday, October 26, 2019 9am-4:30 pm
Spirit of Yoga 1420 E Southern Ave Tempe, AZ 85282
The event will be held outside on the Greenbelt at Spirit of Yoga.
In addition, we are celebrating SWIHA's One Year Anniversary at our new location in the same plaza as our other two campuses. The event will include opportunities to tour SWIHA/SWINA/SOY.
• HHG will be held OUTSIDE at 1420 E Southern Ave Tempe AZ 85282 Sunday October 26, 2019 from 9am-4:30 pm
• Sponsored by Spirit of Yoga — A Complimentary yoga practice on the green belt kicking off the event (starting at 9am which usually attracts around 100+ attendees who shop during the event)
• In addition ALL of the Yoga Studio Classes at Spirit of Yoga will be offered Complimentary, with additional afternoon offerings!
• Vendor Opportunities
• Vendor Prices are $100 for Non- SWIHA students and $50 for SWIHA students
• Electricity fee: $25 Table fee: $25 Checks Payable to SWIHA
• You will be responsible for your own equipment and supplies such as tables, chairs, tents and canopies, and trash containers, etc
• You will be responsible for cleaning up and removing any and all trash at your booth
• Vendor setup starts at 7:30 AM — Must be set up and ready by 9:00am
Be A Part Of This Amazing Event
• Please be sure you understand the logistics of being a part of it before registering.
• Be sure that you have the resources and supplies that you will need for setup and breakdown
• Please note that this event will be held outside. Be prepared to bring plenty of snacks and hydration for yourself as you will be outside expending energy all day
To register for event, please complete the attached form and submit it to Linda Bennett at LindaB@Swiha.edu. We are looking forward to a fabulous event!!
Event Location
Spirit of Yoga
1420 E Southern Ave
Tempe, AZ 85282
Event Fees:
Complimentary