Exclusive for YTT Students, Grads and SOY studio instructors – Complimentary Event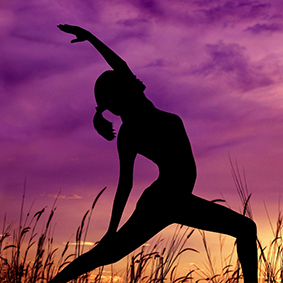 It is our honor to bring to you two exclusive complimentary workshops with Ravi Shankar, direct student of TKV Desikchar, the author of Heart of Yoga. These workshops are for Spirit of Yoga YTT graduates as part of our new Spirit of Yoga Alumni special events.
Friday, September 8th, 6pm - 9pm
Introduction to the breath-centric asana and pranayama practice of T.K.V. Desikachar – taught by his direct student, Ravi Shankar:
During this 3 hour class, you will learn:


the rationale for the predominant focus on the breath


how it formed the basis for the therapeutic yoga that Desikachar is most famous for


the consistency of what is practiced with what the Yoga Sutra says about asana and pranayama


an asana and pranayama practice


Saturday, September 9th, 10:30am-5pm
Sandhyavandanam - the celebration of the Sun - the ritual which is the home of the Gayatri mantra - taught by Ravi Shankar
During this 6 hour class, you will learn:


explanation of how the meditation on the Sun visualized as the Goddesses Gayatri-Savitri-Sarasvati is a metaphor for meditation on the essence of life


a detailed explanation of the Gayatri mantra - its meter, its meaning, its deeper meaning, its centrality to all aspects of Indian thought and tradition


pranayama is an essential part of the celebration and some of the highest meanings of the practice of pranayama occur when describing the Sandhyavandanam


the celebration of all the forces of nature - water, fire, earth, space, and directions - are an essential part of this ritual


Krishnamacharya would say that if one were to know and practice only one among the many rituals that exist in the Indian tradition, Sandhyavandanam is the one!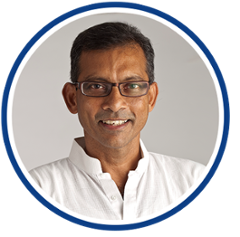 Ravi's Bio:
Ravi Shankar has been on the path of Yoga for more than 25 years. He is a student of TKV Desikachar and has spent a number of years working under him and continues to teach in the same tradition. That is, a style of yoga that is breath centric, gentle and therapeutic. He now runs his own yoga school, Yoga Nidhi (www.yoganidhi.net), which works with companies, universities and schools and with individuals requiring therapy. Yoga Nidhi also conducts teacher training programs.

He was the Scholar-in-Residence (2008-09), Denison University, Granville, Ohio. He also conducted workshops and lectures for the departments of Wellness, Dance and Religious Studies at the University of Wisconsin - Steven's Point. He was earlier the Lilly Scholar at the Laura C. Harris Symposium, March 2007 at Denison University, Granville, Ohio.
Some of the companies he has worked with in India are: Cognizant Technology Solutions, Standard Chartered Scope International, L&T, Ashok Leyland, IBM, The World Bank, Cairn Energy and the Rane group of companies. He was on the Healthcare sub committee of the Confederation of Indian Industry (2003-06); has trained national level cricketers at the MRF Pace Foundation, Chennai (2003-06); has worked with dancers and students at Kalakshetra, Chennai; and has been involved in scientific studies using yoga with the Depts. of Psychology and Biology, Denison University, Granville, Ohio.

Please RSVP to
Kate Shipp
Director of Spirit of Yoga
P: 480-994-9244 | E: kates@swiha.edu
Please RSVP to Kate Shipp as we anticipate full occupancy for both events.
We hope to see you there!
Blessings.
Event Location
Southwest Institute of Healing Arts
1100 E. Apache Blvd.
Tempe, AZ 85281
Event Fees:
Complimentary

Registration is closed for this event.
For more information or questions, please email:
rsvp@swiha.edu