Build a profitable private practice as an integrative healing arts practitioner
750-Hours Diploma On-Campus – Tuition
Join our thriving on campus community of healers and holistic entrepreneurs.
Our on-campus Integrative Healing Arts Practitioner Diploma provides proven wellness tools, introduces mind-body-spirit balance to your life, and prepares you to meet the needs of those you will ultimately serve.
Start with a suite of courses in Health and Wellness Coaching, Holistic Entrepreneurship, Transpersonal Psychology, Emotional Freedom Technique (EFT) and Group Facilitation. With your newfound clarity of heart and mind, dive straight into a specialty track and begin the work of building the foundation of your future business.
Study on campus to become an entrepreneur in the field of your choosing!
Option 1:
Health and Wellness Coach with Nutrition and Urban Farming Focus
This track includes:
Anatomy of Wellness
Health Conditions
NBHWC Exam Prep
Holistic Nutrition
Urban Farming
Electives
---
Option 2:
Yoga Focus
Become a Registered 200 hour Yoga Teacher (RYT) and learn to create a business supporting the physical and spiritual yoga practices of a wide range of clients and students. This track includes:
Yoga Teacher Training
Yoga Nidra
Yoga Body Psychology
---
Option 3:
Spiritual Transformation Focus
Learn holistic healing techniques develop your intuitive gifts and engage spiritual leadership to create sacred ceremony and help generate healing for clients. This track includes:
Polarity Practitioner or Cranial Unwinding
Reiki (Traditional, Shamanic, or Holy)
Intuitive Guidance
---
Option 4:
Advanced Hypnotherapy Focus
Learn extensive Hypnotherapy techniques and Intuitive Guidance insights that can help you guide clients in cultivating meaningful direction and life purpose. This track includes:
Advanced Professional Hypnotherapy
Reiki (Traditional, Shamanic, or Holy)
Electives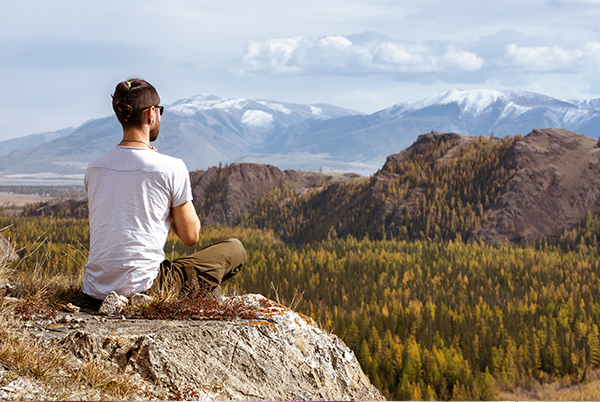 ---
Financial Aid is available to those who qualify.
Vocational programs of 600 hours or more are eligible for Federal Financial Aid.