Build a profitable private practice as an integrative healing arts practitioner… from the comfort of your home!
Whether you are an out-of-state student or a busy individual looking to pursue your education between the commitments of work, family, and daily life, studying online offers the freedom and flexibility you require.
Our online Integrative Healing Arts Practitioner Diploma is focused on teaching you proven wellness tools, introducing mind-body-spirit balance to your life, and preparing you to meet the needs of those you will ultimately serve.
Start out with a suite of courses in Transformational Life Coaching, Holistic Entrepreneurship, and Transpersonal Psychology. Gain introductory experience with such mind-body healing modalities as aromatherapy, aroma-auriculotherapy, flower essences, toe reading, and soul coaching. Then, with your newfound clarity of heart and mind, select your specializations and begin the work of building the foundations of your future business!
Start Dates
Online
June 25, 2018
August 6, 2018
Important information about the educational debt, earnings, and completion rates of students who attended this program.
Study online to become an entrepreneur of integrative healing in the field of your choosing!
Combine any of the following specializations to equal 300 hours:
Clinical Hypnotherapy Practitioner (300 hours)
Learn to apply and practice the foundations of hypnotherapy while gaining additional knowledge of advanced techniques! Prepare yourself to work with children, couples, individuals, and groups who are committed to bringing greater awareness to their lives. Through the additional 200 hours of courses included in this option, you will gain valuable tools and proficiency in:
Treating fears, phobias, and addictions
Examining past life regressions
Creating custom hypnotherapy scripts
Using Neuro-linguistic programming in your sessions
Interpreting dreams and metaphors
Applying medical imagery
Aiding clients with Post-Traumatic Stress Disorder (PTSD)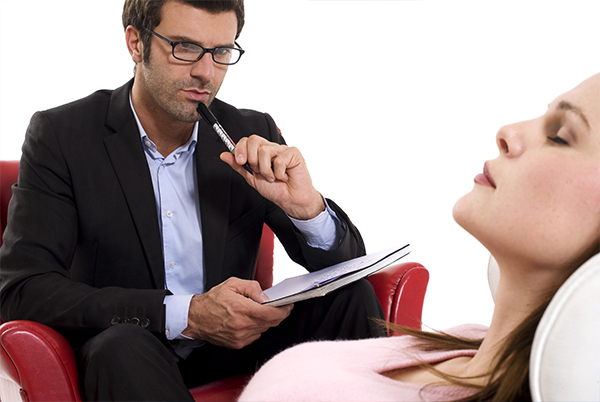 *This Certificate fulfills the requirements of the American Council of Hypnotist Examiners (ACHE), qualifying you for external certification as a Certified Clinical Hypnotherapist through the International Medical and Dental Hypnosis Association (IMDHA), National Association of Transpersonal Hypnotherapists (NATH), and American Board of Hypnotherapy (ABH). Reference
*U.S. News Health. (2010, January 28). Integrative Medicine. Retrieved from U.S. News Health: http://health.usnews.com/health-conditions/heart-health/integrative-medicine/overview
---
Spiritual Coach (200 hours)
Learn to serve others during the most important milestones of their lives, including births, weddings, sickness, and transitions. Through this Certificate of Excellence, you will:
Examine principles, perspectives, philosophies, and rituals of the seven great world religions (Hinduism, Buddhism, Confucianism, Taoism, Judaism, Christianity, and Islam)
Learn about the art, poetry, music, writings, and practices of mystics
Gain an understanding of prayer as a universal practice
Refine your practice of mindful meditation and how to implement it with clients
Create your own ceremonies for group harmony, sacred space, touching hearts, uniting consciousness, performing invocations, and setting intentions
Explore your personal and professional ethics as a spiritual-care provider and the contextual responsibilities this calling entails
Consider integrative approaches to supporting clients at the end of life
Access techniques of witnessing and healing for the facilitation of clients' spiritual growth
Define your personal approach to establishing health client-practitioner relationships
Identify, claim, and cultivate your personal spiritual gifts
Additionally, graduates of this Certificate of Excellence may choose to become ordained through the Universal Brotherhood Movement.
---
Holistic Nutrition Specialist (200 Hours)
Holistic Nutrition will provide you with a comprehensive education in what it means to have optimal health in our modern world, including:
the core principles of holistic nutrition
the roles which macronutrients and micronutrients play in the body
the best food sources for our bodies
the most effective methods for breaking the dieting mentality
the most effective healthy eating behaviors and how to implement them
the pros and cons of dietary systems throughout the world
the core principles and culinary techniques of whole and raw food nutrition
the keys to integrating and applying these nutrition principles with future clients
---
Hypnotherapist (100 hours)
Learn to apply and practice the foundations of hypnotherapy! Through this course of study, you will gain experience in:
Creating healing metaphors
Using trance-work as a tool for transformation and healing
Guiding clients through major lifestyle changes
Aiding clients to release fear
Practicing pain management
Implementing visualization techniques for health, wealth, and happiness
This Certificate qualifies you for external certification through the National Association of Transpersonal Hypnotherapists (NATH), and American Board of Hypnotherapy (ABH).
---
Mindfulness and Guided Imagery Facilitator (100 hours)
Learn to facilitate mindfulness and the practice of being present for others so that they may live more peaceful, healthfully engaged lives! Through this Certificate of Excellence, you will:
Explore the science, art, and practice of mindfulness
Become familiar with the Mindful Guided Imagery (MGI) Model and its techniques
Learn to prepare MGI scripts for clients
Broaden your own mindfulness practice with strategies engaging the Yoga Sutras, neuroscience, brain reprogramming, and emotional intelligence
Get direct experience both observing and leading mindful guided imagery sessions with volunteer clients
---
Intuitive Angel Guide (100 hours)
Learn to tap into your inner voice and the guidance of the Divine so that you may better serve as a messenger for others here on Earth! Through this Certificate of Excellence, you will:
Learn techniques for accessing and developing your intuition
Determine your divine communication style
Explore superconscious guidance, sacred reading space, and reading protocols
Discover the range of Guardian Angels, Ascended Masters, Guides, Healing Divinities and Deities, Saints, Power Animals, and their archetypes
Practically begin direct work with your Spiritual Guides
Become familiar with entrepreneurial approaches specific to Intuitive Guidance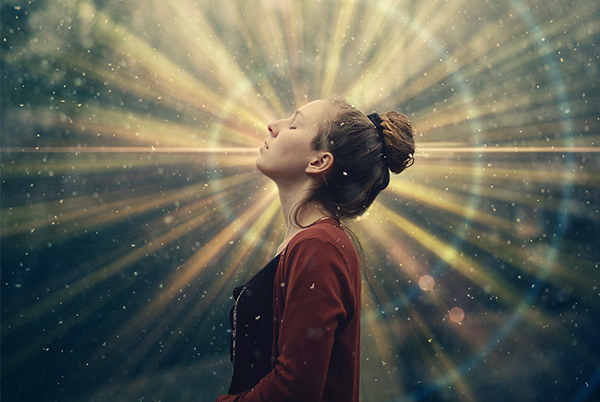 Want to know more about what makes SWIHA unique?
Financial Aid:
SWIHA is a nationally-accredited college approved by the United States Department of Education. Students enrolled in programs of 600 hours or more may qualify for Federal Student Aid in the form of Pell grants and student loans. Title IV Financial Aid is available to those who qualify
SWIHA offers a 10% concession on tuition for Certificates of Excellence that are paid with cash in-full at the time of enrollment **
* Application fees, books, materials, and supplies to be paid for separately and not included in the concession toward the total cost of tuition.
** Not to be combined with any other offer or scholarship.
Enroll Today
We invite you to take a step toward claiming your gifts, realizing your purpose, and healing others in a meaningful way. Enroll today.