Build a profitable private practice as an integrative healing arts practitioner…
from the comfort of your home!
Diploma – 750 hours
No matter where you live or how busy your daily life, online learning offers you the freedom and flexibility needed to pursue and obtain an integrative healing arts education.
Our online Integrative Healing Arts Practitioner Diploma is focused on teaching you proven wellness tools, introducing mind-body-spirit balance to your life, and preparing you to meet the needs of those you will ultimately serve.
Important information about the educational debt, earnings, and completion rates of students who attended this program.
Study online to become a wellness practitioner in the field of your choice!
Choose the Path That's Right for You
Option One: Advanced Professional Hypnotherapy
Learn how to help clients make critical lifestyle changes, release fears and past traumas, manage pain, and overcome addiction. Become eligible to take the certification processes for the International Medical and Dental Hypnotherapy Association (IMDHA). Develop proficiency in:
Treating fears, phobias, and addictions
Examining past life regressions
Creating custom hypnotherapy scripts
Using Neuro-linguistic programming in your sessions
Interpreting dreams and metaphors
Applying medical imagery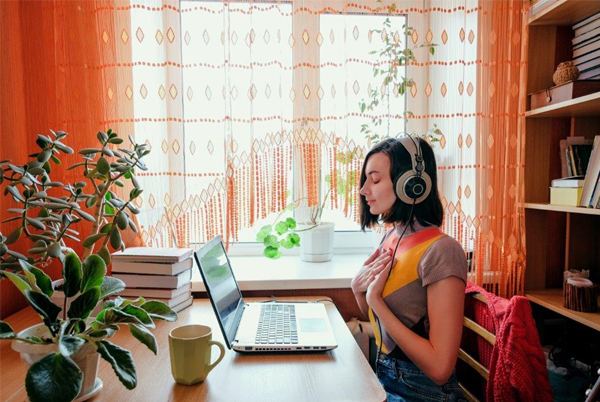 ---
Option Two: Spiritual Coach and Celebrant
Explore a variety of spiritual traditions, consider the concepts of mysticism, and learn to practice mindfulness and how to teach others to do the same. Learn to create ceremony and sacred space for the most important milestones of clients' lives. Gain experience in:
Guiding clients through major lifestyle changes
Applying integrative approaches to supporting clients at the end of life
Accessing techniques of witnessing and healing for the facilitation of clients' spiritual growth
Defining your personal approach to establishing health client-practitioner relationships
Learning how to identify, claim, and cultivate your personal spiritual gifts
Choose One (1) From the following 100 hours below
HYPNOTHERAPY (100 HOURS)
Graduates of our 100-hour Hypnotherapy Certificate of Excellence are eligible for membership with either the National Association of Transpersonal Hypnotherapists (NATH) or American Board of Hypnotherapy (ABH).
| | | | |
| --- | --- | --- | --- |
| HY 101-OL | Hypnotherapy – Foundations Level I | 20 | 1.25 |
| HY 201-OL | Hypnotherapy – Foundations Level II | 40 | 2.50 |
| HY 301-OL | Hypnotherapy – Foundations Level III       | 40 | 1.00 |
|   | SUBTOTAL | 100 | 4.75 |
Become deeply in tune with your higher-self and your innate wisdom so that you may lead others to hear the truth buried within their hearts. This certificate will empower you to serve as a spiritual teacher and help you offer additional services to your practice.
| | | | |
| --- | --- | --- | --- |
| AG 101-OL | Introduction to Intuitive Guidance | 20 | 1.00 |
| AG 201-OL | Angel and Guides | 20 | 1.25 |
| AG 301-OL | Intuitive Guidance – Practical Application | 40 | 1.25 |
| AG 401-OL | Business of Angel Guidance | 20 | 1.25 |
|   | SUBTOTAL | 100 | 4.75 |
---
Financial Aid is available to those who qualify.