1000+ classroom hours – 60 credit hours –
24 months full-time – Tuition
Associates of Occupational Studies Degree in Holistic Health Care – Concentration in Mind-Body Transformational Psychology
1000+ classroom hours – 60 credit hours –
24 months full-time
Embark on a journey into lasting transformation as a whole, healthy and authentic individual. This program is designed with the understanding that complete wellness is a balance between mind, body and spirit. You will complete introductory classes such as Life Coaching and Holistic Nutrition, and tailor your own unique path by choosing additional areas of interest from a choice of Hypnotherapy, Yoga Nidra or Guided Imagery and Polarity, Cranial Unwinding or Reiki.
Learn to Facilitate Healing
and Wellness
As you continue your journey, you'll delve deep into the human psyche in classes such as Somatic Psychology I & II and Psychology of Addiction, learning to hold sacred space for your clients through the lens of transpersonal psychology. You'll also come to understand the neurobiology of the body in order to empower others and create pathways to healing while working with the nervous system.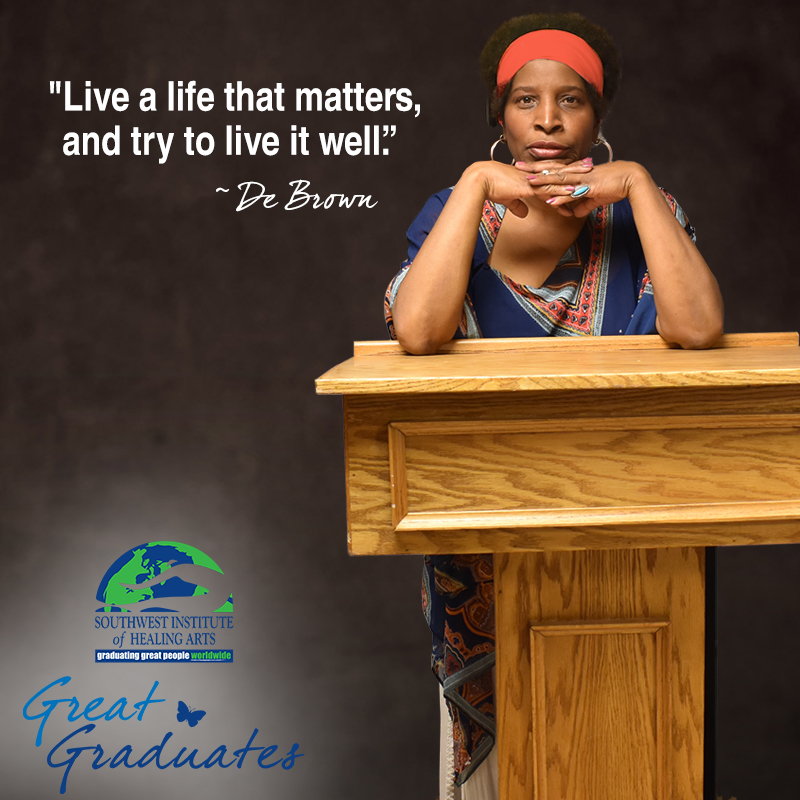 As you further discover your healing gifts, you will choose from these specialties:
● Aromatherapy
● Clinical Hypnotherapy
● Cranial Unwinding
● Intuitive Guidance
● Holistic Nutrition
● Hypnotherapy
● Polarity
● Reflexology
● Reiki
● Yoga Teacher Training
● Yoga Body Psychology
You'll also have the opportunity to add electives such as:
● Introduction to Chakras
● Crystal Healing
● Neuro Linguistic Programing (NLP)
● Introduction to Emotional Freedom Techniques (EFT)
● The Art and Science of Tarot
● Toe Reading
(For the complete list of elective options, view the program sheet available at the top of this page.) Your training includes knowledge in areas such as self-empowerment, heart-centered leadership, substance dependency, different religious belief systems, alternative lifestyles, professional boundaries, and ethical communication. You will design your own destiny, healing and transforming as you learn to assist others to do the same. With a Mind-Body-Transformational Psychology Degree, you can go into business for yourself as an independent practitioner and choose exactly how you will serve in the world or enter a fulfilling career in tandem with other licensed mental health care professionals, or seek rewarding employment in care facilities such as hospices, hospitals, and senior living centers.
---
Vocational programs of 600 hours or more are eligible for Federal Financial Aid.