Mind-Body Wellness Practitioner Online Diploma
Wellness is a state of balance and harmony that exists within and without us. As you become more and more attuned to the interconnectedness of body, mind, and spirit within your own being, the next natural progression is to become more aware of how all humans and all forms of life are entwined. With that recognition comes a deep inner calling to help create a shift in the paradigm of healing and to aid others in achieving true health and wellness. We know that you have heard this calling, and that is why you are here.
Consisting of 600 hours of academics, theory, and practice, our Holistic Wellness Practitioner Diploma program helps people just like you fulfill their purpose of becoming a healer. We currently offer four choices with various specialty, concentration, and elective options for you to create your own Holistic Wellness business. Whether you dream of coaching people using the latest Holistic Nutrition and Urban Farming methods for improving health and transforming green spaces into productive gardens for personal use or community sale, or becoming a hypnotherapist, specializing in spiritual coaching or spiritual ceremonies, this program can be designed to conform to your heart's true desires. As you progress through your training, you will experience an amazing personal transformation and shift your own perceptions of the world, preparing you to help others do the same.
You begin the program by learning personal and professional life coaching skills, where you will gain clarity of intention, all while experiencing your own personal transformation. As the program continues, you move into 300 hours of courses that comprise your areas of focus—the areas which you were called to serve in as a Holistic Nutrition Coach, Urban Farmer, Professional Hypnotherapist, or Ordained Spiritual Celebrant.
Start Dates
Online
February 5, 2018
March 12, 2018
April 16, 2018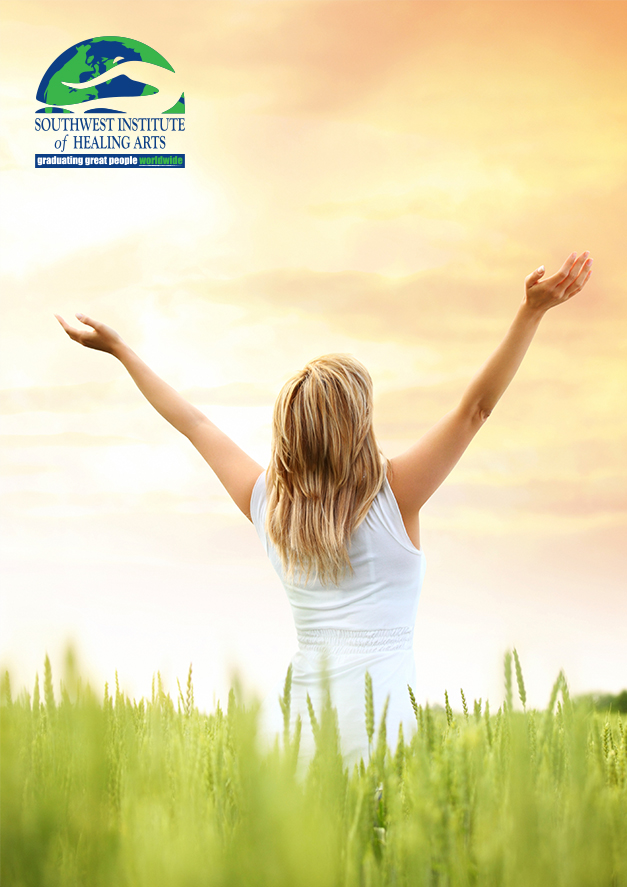 Our interactive online classes feature professional, instructional videos, compelling and informative lectures, invaluable and leading edge readings, as well as open discussion forums, all presented with dedicated instructor guidance. The capstone project for this transformational diploma is creating your own business plan, complete with on-going support from Our Success Center to ensure your prosperity as an entrepreneur.
To learn more about your options, we invite you to explore our program descriptions, as well as the program sheets, which detail the course offerings in each track.
Choose Your Concentration:
Option 1: Holistic Nutrition & Urban Farming
Holistic Nutrition (200 hours)
At the core of our Holistic Nutrition program exists a consciousness of and an emphasis on the mind-body-spirit connection. We recognize that the nutritional value of the foods taken into the body is essential for completing the circuit between all aspects of our being. Through the Holistic Nutrition Specialist Certificate of Excellence Online program, you will master introductory and advanced holistic nutrition core, therapeutic nutrition, conscious eating behaviors, the roles of macro and micronutrients in our bodies and digestive health, weight management strategies, and coaching tools and techniques for assisting future clients through food related issues. You will also have the opportunity to dive into the world of whole food cooking, cuisine, récipes, and intuitive healthy meal preparation. Additional classes that may be explored include cooking with economy cuts, spices, gluten-free baking, and more.
Urban Farming (100 hours)
Urban Farming has become a growing and substantial part of the U.S. food economy. It localizes food sources for community, helping to reduce the miles food needs to travel, and providing people with access to healthy food they may otherwise have not been able to afford. The U.S. Department of Agriculture reports that "around 15% of the world's food is now grown in urban areas." Whether you are interested in growing your own food to deepen your relationship to the Earth and its bounty, if you yearn to start your own business growing organic produce and teaching others to do so, or if you want to better your community by coordinating and designing their urban farm sites, this program will help you get your hands dirty, and your plate full.
With an emphasis on Spirit, service, and transformation, our Certificate of Excellence in Urban Farming will teach you how to spread what you learn throughout your community, and increase the number of people taking back control of their food production, moving our communities closer to real sustainability. This program delves deeply into vital topics, including: sustainability and conscious living, how to design and plant an urban farm or garden, the ethics and practicalities of selling your produce, as well as a hands-on urban farming externship that we assist you in coordinating.
Option 2: Holistic Nutrition & Hypnotherapy
Holistic Nutrition (200 hours)
Hypnotherapy (100 hours)
Transpersonal Hypnotherapy is a proven, effective means for easing a wide variety of physical, emotional, and psychological problems. Think of Hypnotherapy as a tool for bridging the gap between the body, mind and spirit. By using guided imagery and harnessing the power of the subconscious mind, powerful healing and transformation can take place. Southwest Institute of Healing Arts offers two levels of Transpersonal Hypnotherapy training. As part of this diploma, you may choose between a 100-hour Transpersonal Hypnotherapy program in combination with Holistic Nutrition or Spiritual Studies. Or you can choose the 310-hour Clinical Hypnotherapy Practitioner program.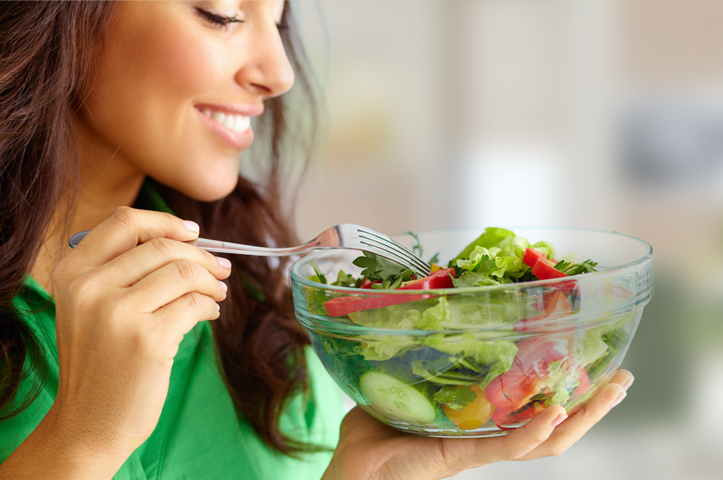 In a few short months, you could launch a new career that can profoundly transform people's lives by reducing physical symptoms such as pain and fatigue, controlling or overcoming habits, addictions and cravings, assisting in the cessation of habits such as smoking, the releasing of weight, and beyond. Additionally, you will have the skills and knowledge to help others build their self-confidence and transcend emotional and mental obstacles such as anxiety, stress, panic attacks, and depression. You will be able to offer services to guide your clients to manage their anger in a positive way, reframe their thinking, attract improved life circumstances, and realize lifelong goals.
Option 3: Clinical Hypnotherapy Practitioner
Clinical Hypnotherapy Practitioner (310-hours)
In addition to gaining proficiency of the competencies learned in our 100-hour Transpersonal Hypnotherapy program, you will also learn more advanced techniques, such as subconscious intervention, script writing, group hypnosis, past-life regression, working with children and couples. You will apply concepts of neuro-linguistic programming (NLP), dreams and metaphors, medical imagery, and more.
This specialization also prepares students to pass the American Council of Hypnotist Examiners (ACHE) Clinical Certification. Additionally, in-progress certification options include certifications through the National Association of Transpersonal Hypnotherapy and the American Board of Hypnotherapy Certification (100 hours) and International Medical & Dental Hypnosis Association (200 hours).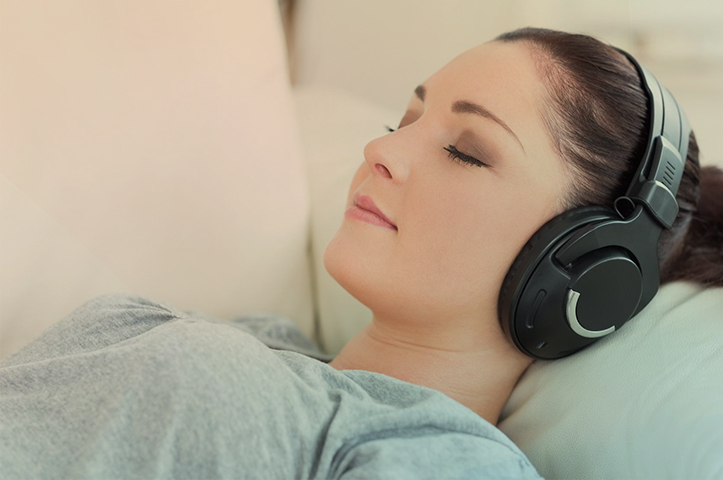 Option 4: Spiritual Studies & Hypnotherapy
Hypnotherapy (100 hours)
Spiritual Studies (200 hours)
Are you being "called" to a place of spiritual leadership in your life and community? Whether this calling leads you to become a recognized celebrant, spiritual healer, or simply leads to a journey of self-awakening, our nondenominational, non-rhetoric based path of study emphasizes discovery of your own individual heartfelt path through the development of your Spirit given gifts. This track explores both the metaphysical and pragmatic aspects of being a spiritual leader. You will learn the ethics and responsibilities of holding a ministry, take a cross-cultural approach to understanding world religions, prayer therapy, and spiritual ceremonies, and study sensitive topics such as death and passing. You will find that you not only have a stronger sense of yourself as a spiritual being, but that you feel prepared to tend to the spiritual needs of those in your community and around the world.