Like most established and accredited schools, Southwest Institute of Healing Arts (SWIHA) has its very own bookstore. Healing Pages Bookstore supports you in all your curriculum needs, the textbooks and many of the supplies required for your classes and programs. It is also an oasis where students and customers from the community can relax, explore, listen to music and skim through an enlightening book. In addition, browse through our unique selection of items such as crystals, jewelry, incense, essential oils, natural bath & body products, homeopathic remedies, and more.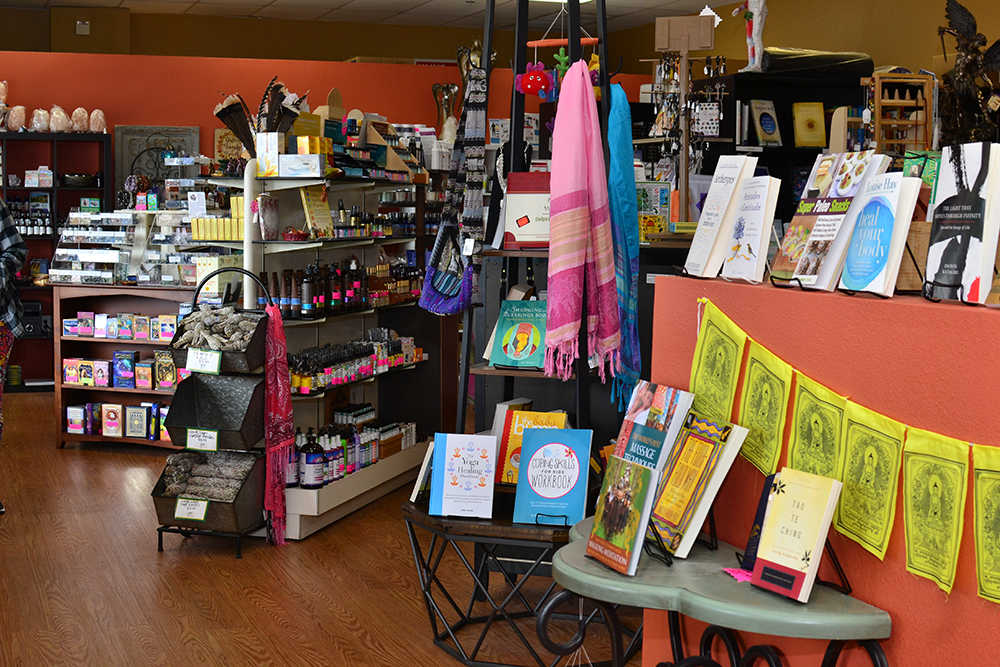 Healing Pages is proud to be a socially conscious bookstore dedicated to enhancing your spiritual and educational journey. We strive to keep our prices reasonable, and we support local and organic businesses as well as international fair trade businesses. Vendors are carefully selected to be in alignment with our unique values and ideals.
Text Books for SWIHA classes
General Reading Books
Yoga Gear & Apparel
Natural Bath & Body Products
Homeopathic Remedies
Fair Trade Apparel & Decor
Essential Oils
Flower Essences
Jewelry & Gemstones
Massage oils, lotions, and accessories
Locally made Organic Snacks
Perfect place to find a special gift for yourself or a loved one
Complimentary Hot Tea and Cookies
Hours of Operation
Monday – Friday from 10:00am – 6:30pm
Saturday from 10:00am – 2:00pm
Sunday Closed
Location
Inside our main campus building at
1538 E. Southern Ave. Tempe, AZ 85282.