Are you ready to be plant the seeds of hope for a healthier planet Earth? Take it step by step in Urban Farming and Conscious Living!
Urban Farming and Conscious Living
Certificate of Excellence – 100 hour On-Campus & 100 hour Online
In SWIHA's Urban Farming and Conscious Living Program, you will study techniques for growing food for your own use or to share and sell. You will be taught to embrace S.O.U.L food – Seasonal, Organic, Unprocessed and Local. You will learn to transform your personal or community green spaces into productive gardens, whether you're in the city or a rural area. Our 100-hour Certificate of Excellence program invites you to practice what you have learned while building a small garden of your own or helping someone else to do so. Learn, practice, teach is the goal!
Urban agriculture as a passion and a profession is expanding as more people in urban areas fall in love with this productive and healthy way of living. The basic requirements necessary for productive growth are sun, containers, soil, plants and water. With these items, plus time and knowledge, you will be a city farmer in no time at all!
---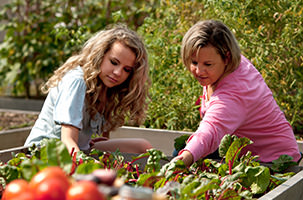 Urban Farming Facts
Urban Farming Is A Thriving Industry! According to the Food and Agriculture Organization of the United Nations, Urban and peri-urban farms already supply food to about 700 million city dwellers — one-quarter of the world's urban population — and nearly all of the world's population growth between now and 2030 will be concentrated in urban areas in developing countries, so that by then almost 60% of people in developing countries will live in cities. With this rapid growth in our cities, farming in and around urban areas needs to play a bigger role in feeding city populations:
Urban Farming:
Involves using small plots such as vacant lots, gardens or roof tops in the city for growing crops.
Can be small container gardens, "microfarms" or larger operations
Includes animal husbandry, aquaculture, agroforestry and horticulture
Is for income-earning or family or community food-producing activities, contributes to food security and food safety
Provides for better health and nutrition and community wellness
Improves air quality close to pollution sources
Gardens act as refuge for wildlife such as soil organisms, wild plants, insects, birds and amphibians thus increasing the biodiversity within the city environment
Can help climate regulation through absorption of greenhouse gases
---
Urban Farming & Conscious Living Classes
As a practicing and passionate Urban Farmer in this day and age, the possibilities are endless. We will teach you to hone your skills and DO WHAT YOU LOVE. Our program is all about starting small and building your way up… at your own pace.
You will grow what you love and what you know others love. Exploring planting and growing new things will be something you do, as your own boss, as you start your own community garden, and earn income right from your own soil.
You will have the option to sell your products at Farmer's Markets or to local stores and to TEACH OTHERS how to become Urban Farmers as well! Combine this knowledge with Life Coaching, plus your choice of Holistic Nutrition, Spiritual Studies, Hypnotherapy, and more, through one of SWIHA's amazing Holistic Wellness Programs On Campus or Online. The Council on Agriculture, Science and Technology, (CAST) is an international consortium of scientific and professional societies that compiles and communicates credible science-based information to policy makers, media, private sector, and the public. CAST defines urban agriculture to include aspects of environmental health, remediation, and recreation: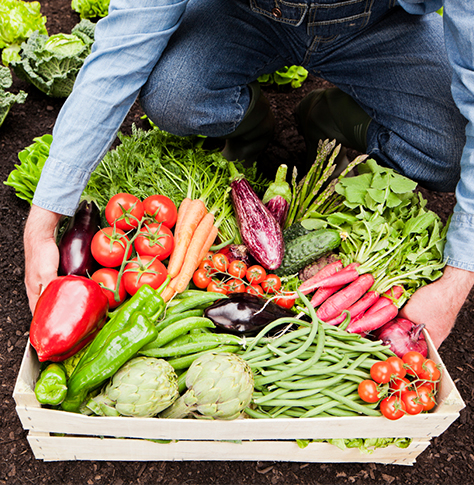 Urban agriculture is a complex system encompassing a spectrum of interests, from a traditional core of activities associated with the production, processing, marketing, distribution, and consumption, to a multiplicity of other benefits and services that are less widely acknowledged and documented. These include recreation and leisure; economic vitality and business entrepreneurship, individual health and well-being; community health and well-being; landscape beautification; and environmental restoration and remediation.
---
Why Become an Urban Farmer
Improves nutrition, as produce is fresh and less damaged when grown and distributed locally.
Closes the nutrient loop, as domestic organic waste can be composted and processed into the soil for added nutrients and soil structure.
Has the potential to alleviate two of the world's most crucial problems: poverty and waste.
Has the potential to provide economic regeneration and stability to the growing population.
Organic city farming diverts nutrient rich waste from landfills or export and returns it to the land.
Promotes sustainable development by reducing the vulnerability of the world's urban populations to global ecological change.
Reduction in crime has been noted when gardening projects are implemented in urban centers.
Youth and even adults acquire self-esteem, stay busy and feel useful when participating in these programs.
---
Naturally restores the human connection to nature by instilling a sense of stewardship in the farmer, creating a better appreciation of the land's natural processes.
Creates a feeling of community between people, which can facilitate further collective action on issues of local importance.
Improves the aesthetics of the city by increasing the 'green spaces' in an otherwise concrete landscape while providing recreational opportunities for those who work the land.
Increased gardens and plants in cities improve air quality close to pollution sources.
On a large scale, it reduces transportation of produce; thus, less fuel is required by vehicles and less protective packaging is needed for the produce.
Encourages the production of rare varieties of fruits and vegetables, as urban gardeners tend to cultivate a wider variety of crops, conserving unique cultivars and enhancing agricultural diversity.
---
What our Great Graduates are saying:
The SWIHA Urban Farming program ignited enthusiasm in me and all my peers during my studies, connecting me to many others who wish to make the world a better place.Cameo Wilson

– SWIHA Graduate – Urban Farmer at Garden Pool
Want to know more about what makes SWIHA unique?
---
Explore Urban Farming and Conscious Living
Are you interested in Urban Farming and Conscious Living? Are you unsure about signing up for the full 100-hour program? At SWIHA, we are so committed to helping you achieve your dream, we invite you to take a test drive and sit in on the first 4 hours of any introductory class before you decide whether to enroll. Get a first-hand feel for what SWIHA is all about!
NOTE: Except for our Clinical Hypnotherapy Certificate, our certificates of excellence are not designed to serve as stand-alone vocational training and will not prepare you for gainful employment if taken independently of a diploma or degree program.