Become an Herbalist! Holistic healing with plant medicines is far from a new practice, yet it's become increasingly sought after as Health Care Practitioners recognize its value. Choosing herbalist training means creating a career you love that will benefit the wellness of others, provide lifelong learning opportunities, and a wide variety of ways to serve in the world.
---
Western Herbalism – Holistic Herbal Remedies
On-Campus – Certificate of Excellence – 100 Hours

This certificate offers an introductory herbalism training, a well-rounded overview of topics for an initiated interest in the expansive study of healing with plants.
Each course in this 100 hours of education provides an informational window into the larger context of herbal medicine. Students enrolled in this curriculum will be introduced to the awe-inspiring world of plants and, most importantly, learn an appreciation for this kingdom and a sense of stewardship for our earth companions. We can only be well if our planet is well.
Secondly there is an underlying theme: Knowledge is power. Beyond caring for our home—the Earth—we believe in an inherent right and responsibility to care for our wellbeing; knowledge of herbal remedies provides a self-empowering tool to provide self-care and therefore extend this learning onto others.
The focal course in this curriculum lays groundwork for plant study, with introductions to medicine making, herbalism vocabulary, field study with native desert flora, herb gardening and other lessons that provide tools to proceed into further learning about herbs. The other coursework in this curriculum, Holistic Herbal Remedies, offers attention to specialty topics for self-care and planet stewardship. There is also a focus on botanicals for women, for children, and for men. Additionally, access to behind-the-scenes production of the manufacturing of herbal dietary supplements is a part of this 100-hour program.
This 100 hours of education gives a student entry into the path of the herbalist, expanding opportunities and providing an ability to proceed in an educated manner to learn, use, and work with plant medicines. For this moment in time, Holistic Herbal Remedies will be largely taught on zoom with the knowing that we will proceed when appropriate to be mostly on our lovely campus at SWIHA, in a wonderful herbal classroom, with apothecary, library, and hands-on medicine making in our kitchen herbal area. Our certificates are not designed to serve as stand-alone vocational training and will not prepare you for gainful employment if taken independently of a diploma or degree program.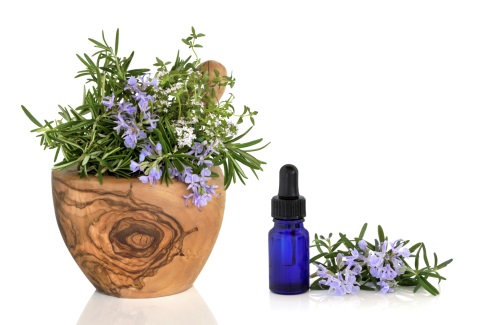 ---
Western Herbalism
On-Campus – Diploma – 745 hours – 14 months full-time

This program includes hands-on herbalism work, including field work in diverse Southwest ecosystems which will allow you to become familiar with local plant life and encourage sustainable wild crafting practices. You'll also participate in an externship, including opportunities for community education, supervised clinical intake, retail experience and a research thesis.
30-hours of introductory courses will create the foundation of herbal studies, present the working language of the herbalist, and support discussion of contemporary issues in the field. You will begin cultivating plants, making medicine and identifying local plants.
Other lesson topics include traditional Chinese herbals, Ayurveda, plants native to America, endangered plants, earth stewardship, plant chemistry, botanical plant families, herb gardening, studies of medicinal plants and the applications of these for all human body systems. A thorough series of herbal pharmacy and medicine-making lessons are included midway in the course. Field study emphasizes desert botanicals identification and use and includes native uses, plant spirit medicine, flower study, and harvesting.
You will also have hands-on, guided intermediate application and experience in seven arenas: herb cultivation, research writing, and teaching herbalism in the community, retail work, supervised clinic and botanical pharmacy. The herbalism core is further enhanced with science courses including Pathology, Homeopathy and Biosciences, making the connection between body and earth complete.
You'll receive focused instruction in herbal product formulation, herbs for children, herbs for women and herbal manufacturing practices in courses emphasizing hands-on learning. Completing this program allows you to serve as a professional herbalist and create a productive, enriching, sustainable, successful work life!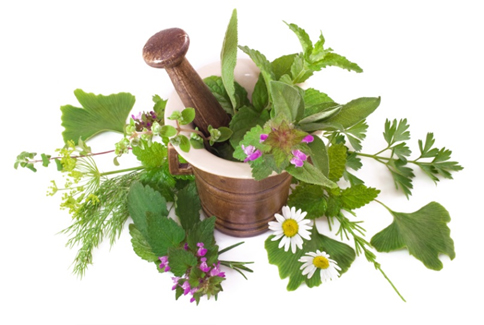 ---
Associate Degree in Holistic Health Care Concentrations in:
Western Herbalism
On-Campus – Degree – 60 credit hours – 24 months full-time

Completing this program and earning an AOS Degree gives you the framework and experience to become a professional, successful, qualified business person as an Herbalist. Encompassing all topics included in the diploma program, your knowledge of the practice of plant medicine will be enriched by electives such as the psychology of addiction, herbal remedies for babies & children, and a concentration of your choice: Aromatherapy, Holistic Nutrition, Yoga Teacher Training, Whole Foods Culinary Specialist, Life Coaching or Hypnotherapy.
---
Financial Aid
SWIHA is a nationally-accredited college approved by the United States Department of Education. Students enrolled in programs of 600 hours or more may qualify for Federal Student Aid in the form of Pell grants and student loans. Title IV Financial Aid is available to those who qualify.
A Career and Life as a Western Herbalist
SWIHA Western Herbalism graduates are working as herbal remedy producers, guides for plant exploration hikes, teachers of herbal agriculture, herbal foods chefs, working for naturopathic doctors, writing research papers and journal articles, and are creating educational organizations centered on herbal wisdom. Many self-employed graduates are also working as herbal consultants to private clients and other health professionals. Read more about our Herbalist graduates on our blog.
Your Success Is Our Success
Following your graduation, your professional career in Western Herbalism is fully supported at our Success Center, SWIHA's Career Placement Resources and Entrepreneurial Support Division. All SWIHA graduates receive life-long job placement assistance, entrepreneurial and career coaching, resume assistance, full licensing support and more.
Explore Western Herbalism
Are you interested in Western Herbalism? We invite you to sit in on the first 4 hours of a real SWIHA class, complimentary and commitment-free! To learn about upcoming opportunities and to reserve your guest pass, call Student Services at 480-994-9244 or click here for details.