The medicinal and therapeutic value of food has a long and enduring history. The power of food to prevent as well as support in a person's health challenges is deeply embedded in many ancient and traditional cultures. Increasingly, contemporary cultures are discovering and embracing the healing power of nutrition.
Holistic Nutrition Specialist
Online & On-Campus – Certificate of Excellence – 200 hours
SWIHA's Holistic Nutrition Specialist program is ideal for anyone interested in becoming attuned to the healing power of whole foods and creating a healthier lifestyle. It's also an excellent program for anyone interested in parlaying their education into a meaningful and successful business helping others. In our comprehensive 200-hour Holistic Nutrition Program, we help you deepen and broaden your understanding of whole food nutrition, how it contributes to the prevention of illness and how it promotes optimal health. You'll learn about the inflammatory effects of the Standard American Diet or S.A.D., and why S.O.U.L nutrition: Seasonal, Organic, Unprocessed and Local whole foods provide a better, more life-sustaining foundation for healthy living.
You'll begin in our Holistic Nutrition Foundation sequence of courses, where you will:
Examine the core principles and concepts of holistic nutrition.
Acquire a comprehensive understanding of various macronutrients and micro-nutrients, how they influence health, and the best food sources to achieve optimal health.
Learn to break free of diet culture and mentality, and replace it with healthy eating behaviors.
Evaluate the most common dietary systems throughout the world, assessing their pros/cons.
Explore whole and raw food principles, including nutrition perspectives and theories, simple cooking techniques, and easy-to-prepare recipes, giving you greater confidence, and efficiency in the kitchen.
Learn to integrate and apply essential holistic nutrition principles in a client-based coaching setting, including how to assess and coaching clients with dynamic health challenges and goals.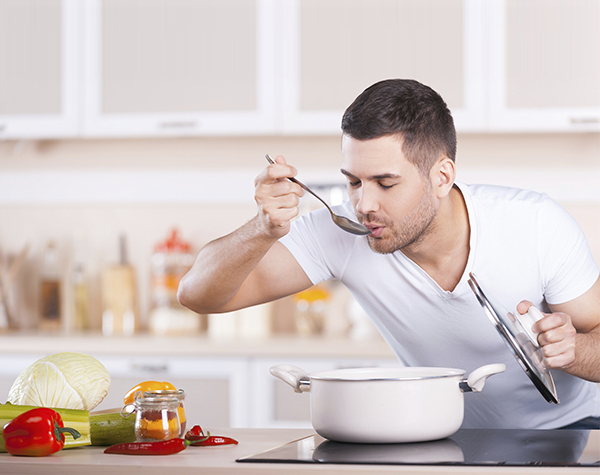 The term holistic translates as "the whole." It is the heart of the mind-body-spirit connection. In addition to eating healthier whole foods, holistic nutrition helps you identify the triggers and outside influences that sabotage healthy eating. It underscores the way the nutritional value of the foods we eat completes the circuit that connects all aspects of our being.
SWIHA's Holistic Nutrition Program provides a foundation for understanding how essential nutrition is to health outcomes. You'll learn about the therapeutic properties of unrefined whole-food nutrients, develop healthy shopping habits, learn how to integrate high-quality natural "whole food" ingredients, seasonal recipes, specific cooking techniques, and more into your holistic nutrition practice.
As a Holistic Nutrition Specialist you can help clients:
Develop a pragmatic and intuitive approach to eating
Increase vitamin and mineral awareness and learn about the foods that enhance them
Reach and maintain ideal weight
Increase energy levels and vitality
Improve mental clarity and calm
Prevent or heal illness and disease
Include nutrition as part of a mind-body wellness plan
Our comprehensive online Certificate of Excellence in Holistic Nutrition program gives you the freedom to learn in your own comfort zone—whether that is right at home, or on the go. Your Holistic Nutrition online learning experience is energized and enriched with interactive media, discussions and a fascinating connection with an online community participating in the same class from around the world.
Whole Foods Culinary Specialist
On-Campus – Certificate of Excellence – 100 hours
The Whole Foods Culinary Specialist program has been specially designed to teach and inspire students who are passionate about preparing and sharing healthy meals. Students will learn healthy food improvements for today's modern diets, how to customize meal planning, learn simple gluten free food preparation as well as how to prepare seasonal food options. Students will also learn how to create a budget for small and large groups and understand the requirements for a food handler's license. Methodologies and expanded assessment tools will prepare the student in food handling, knife skills and preparation of next level recipes and food preparation. Learn how to become a personal chef and conduct food demonstrations while also exploring marketing and food photography to prepare you with the various business decisions needed to make culinary arts a part of your business!
Nutrition – Raw Food Cuisine
Nutrition – Raw Food Cuisine II
Nutrition – Whole Food, S.O.U.L. Food
Nutrition – Whole Food S.O.U.L. Food II
Nutrition – Business of Culinary
Explore Nutrition
Are you interested in becoming a Holistic Nutrition Specialist? Ready to take the next step but unsure how to move forward? At SWIHA, we are committed to helping you achieve your dreams and reach your goals: Come sit in on the first 4 hours of any introductory class before you decide whether to enroll. Learn more here.
This is not designed to serve as stand-alone vocational training or to prepare you for gainful employment (if taken independently of a diploma or degree program), these courses will enrich your yoga experience and training.
Read About our Graduates