Wise individuals through the ages have known that nutrition has the power to prevent and even cure disease. Now people throughout the world are taking control of their own health with nutrition as an essential part of it.
Holistic Nutrition Specialist
Online & On-Campus – Certificate of Excellence – 200 hours
SWIHA's Holistic Nutrition Specialist program is for people who want to learn to make the healthiest food and lifestyle choices for themselves, and develop a meaningful and successful business helping others do the same. In our 200 hour Holistic Nutrition program, you get a comprehensive education on the foundations of whole food nutrition, how it contributes to the prevention of illness and promotes optimal health. The old model, known as the Standard American Diet or S.A.D. diet, is replaced by learning S.O.U.L nutrition: Seasonal, Organic, Unprocessed and Local whole foods as the foundation for a healthy, sustainable lifestyle. To see full curriculum please review the classes in the Course Catalogs above.
You'll begin in our Holistic Nutrition Foundation sequence of courses, where you will:
Examine the core principles and concepts of holistic nutrition.
Acquire a comprehensive understanding of various macro-nutrients and micro-nutrients, the role they play in the body, and the best food sources to achieve optimal health.
Learn to break the diet mentality and replace it with healthy eating behaviors.
Evaluate the most common dietary systems throughout the world, assessing their pros/cons.
Explore whole and raw food principles, including nutrition perspectives and theories, simple cooking techniques, and easy-to-prepare recipes, allow you to develop greater ease, confidence, and efficiency in the kitchen.
Learn to integrate and apply these essential, holistic nutrition principles in a client coaching setting by assessing and coaching clients with dynamic health goals.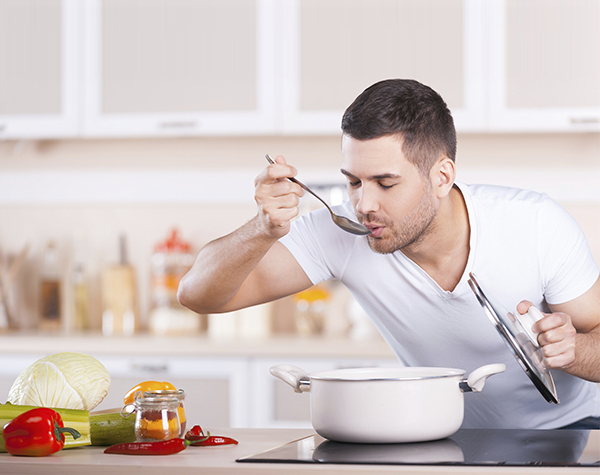 The word "holistic" means "the whole." The foods we choose to eat can profoundly affect our well-being and our lives as a whole. At the core of our Holistic Nutrition program is the mind-body-spirit connection. This underscores that the nutritional value of the foods we eat is essential for completing the circuit between all aspects of our being.
Making Holistic Nutrition part of a healthy lifestyle includes understanding the therapeutic properties of unrefined whole-food nutrients, developing healthy shopping habits, using high-quality natural ingredients, seasonal recipes, specific cooking techniques, and more. Product labels on everything from sugary snacks to processed frozen dinners often proclaim an item to be "healthy". In a world of contradictory information, this program will help you distinguish the truth about healthy eating.
As a Holistic Nutrition Specialist you can help clients:
Use common sense and intuition about their food
Avoid vitamin and mineral deficiencies
Reach and maintain ideal weight
Increase energy levels and vitality
Improve mental clarity and calm
Prevent or heal illness and disease
Include nutrition as part of a mind-body wellness plan
All of our Nutrition program classes are also available online! Our comprehensive online Certificate of Excellence in Holistic Nutrition program gives you the freedom to learn in your own comfort zone—whether that is right at home, or on the go. Your Holistic Nutrition online learning experience is energized and enriched with interactive media, discussions and a fascinating connection with an online community enjoying the same class from all over the world.
Want to know more about what makes SWIHA unique?
Explore Nutrition
Are you interested in becoming a Holistic Nutrition Specialist? Are you unsure about signing up for the full length of the program? At SWIHA, we are so committed to helping you achieve your dream, we invite you to sit in on the first 4 hours of any introductory class before you decide whether to enroll.
NOTE: Except for our Clinical Hypnotherapy Certificate, our certificates of excellence are not designed to serve as stand-alone vocational training and will not prepare you for gainful employment if taken independently of a diploma or degree program.