There are times when we all are in need of clarity, connection, and compassion, and we often look for someone to guide us in our process. To serve as an "Intuitive Guide" or "Intuitive Messenger" is to be deeply in tune with your higher-self and your innate wisdom so that you may lead others to hear the truth buried within their hearts. Once you have honed your gifts, you will be more empowered to serve as a coach, holistic entrepreneur, or spiritual teacher. This is a perfect certificate to help refine your gifts and help you offer additional services to your already established practice.
Start Dates
Online
June 27, 2022
On Campus
September 16, 2022
Intuitive Guide
Certificate of Excellence – 100 hour On-Campus & 100 hour Online
Many believe that we have Guides available for us at all times, such as angels, spirit animals, totems, fairies, Ascended Masters, and many more. What it requires is a special kind of listening that allows your inner being to hear their words, allowing you to be a type of "human messenger" and commit to being of service to those in need of clarity, connection, and compassion. There are many ways to communicate with your special "guidance team" and learn to fully trust your connection to that Divine guidance. This Certificate of Excellence will:
Deepen your own spiritual awareness.
Develop your intuitive abilities and confidence in your spiritual gifts.
Inspire you to develop your natural Coaching and Intuitive Guidance strengths and abilities over time.
Acquire an entire toolbox of techniques to best serve a wide variety of clients and allow you to fully express your talents.
Serve the Divine as you offer divine guidance, clarity, wisdom, and insights to others.
Create a spiritually-based business or to incorporate Intuitive Readings and Coaching services within your existing practice.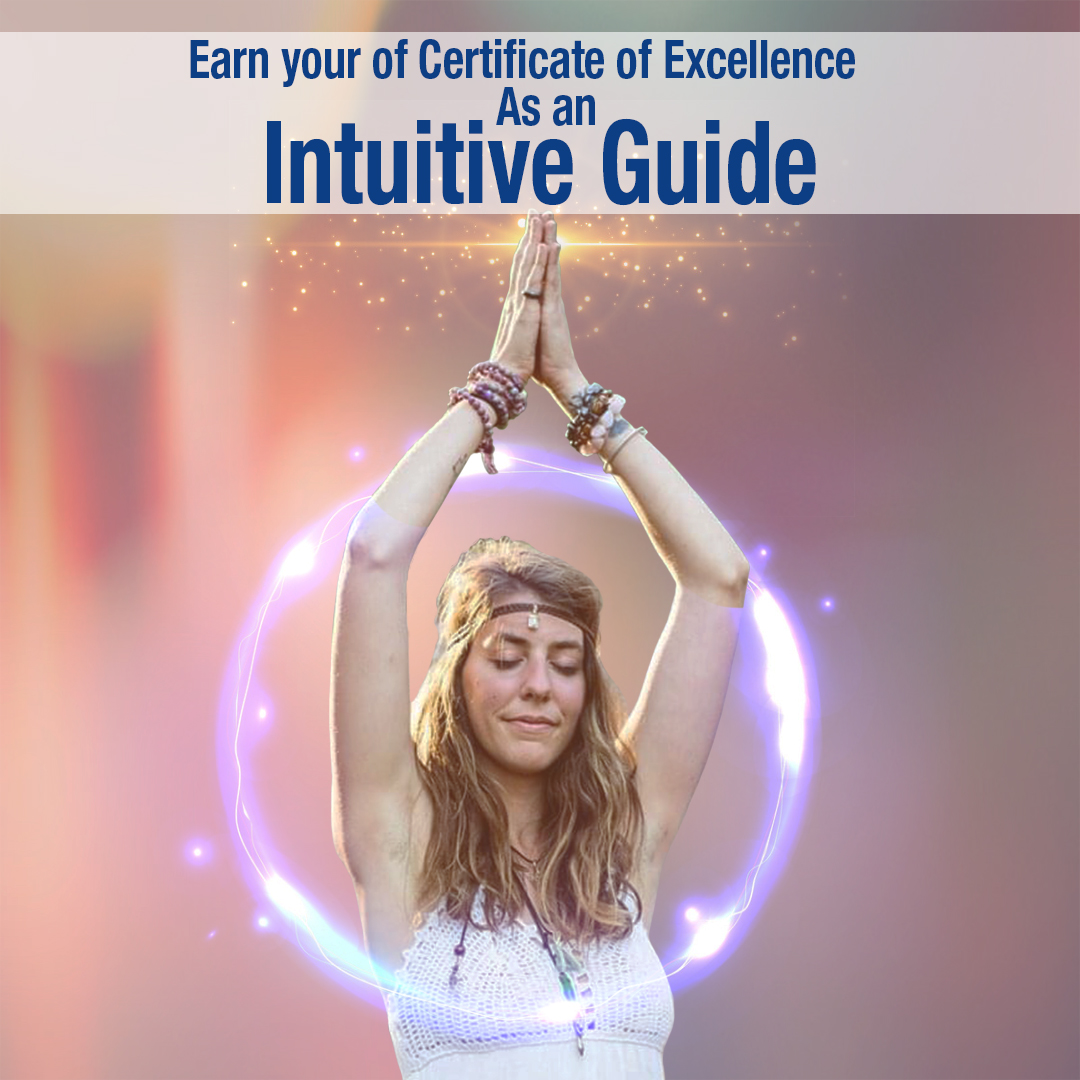 Financial Aid is available to those who qualify.
Enroll Today
We invite you to take a step toward claiming your gifts, realizing your purpose, and healing others in a meaningful way. Enroll today.