Some of our professional memberships and licensing agencies: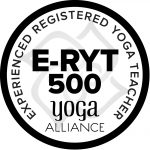 Accredited by the Accrediting Council for Continuing Education & Training.
Accredited by ACCET – A Partnership for Quality®
ACCET is listed by the U.S. Department of Education as a nationally recognized accrediting agency.
---
SWIHA is one of only a few nationally-accredited schools that offer independent diploma programs as well as exclusive yoga teacher training integrated with other healing arts programs. Focus solely on Yoga Teacher Training or combine your training with another career expanding area of healing arts.
SWIHA is a Registered Yoga School (RYS) through the internationally recognized Yoga Alliance; as a graduate of our YTT program, you are eligible to register with Yoga Alliance and carry the official designation of Registered Yoga Teacher (RYT). SWIHA's Unity Yoga Teacher Training provides academic structure and educational freedom while incorporating a living yoga approach. Earn your 200-hour teacher training certificate independently, or explore yoga as part of one of our diplomas programs, where you can combine yoga with Massage Therapy, Holistic Nutrition, Health and Wellness Coach, or Aromatherapy. Over the years, we have integrated teachings from the Amrit Yoga Institute through the Yoga Nidra programs and the Yoga Body Psychology, both Certificates of Excellence that can be earned within our yoga programs.Our Certificate of Excellence programs are avocational, and these courses/programs are designed exclusively for personal or professional development and enhancement.
We offer three levels of Yoga Teacher Training:
Certificate of Excellence – On-campus
Yoga Teacher Training – 200 Hours
Completed in just over 7 months with an AM or PM schedule, or just over 4 months with the Fast Track schedule, this program is designed to support all who wish to deepen their personal spiritual connection and master the principles and practice of Yoga, as well as learn to be a Yoga Teacher.
Learn yoga postures, and study philosophy, styles and teaching techniques to gain a comprehensive understanding of this mind-body-spirit modality. In the final weeks of training, you'll design, teach and receive coaching through actual studio classes.
What is going to cover the Yoga Teacher Training 200 Hour Classes
• Yoga Module I – Unity Yoga Foundations
• Yoga Module II – Unity Yoga Teaching Foundations
• Yoga Module III – Unity Yoga Deepening the Path
• Yoga – YTT 200 Practicum
---
From here, you can choose from two different paths in our Advanced Yoga Programs:
Diploma – On-campus
Yoga Advanced Teacher Training – 600 Hours
The Advanced 600-hour Yoga Teacher Training program builds upon our Yoga Alliance approved 200-Hour YTT program. Whether students have completed our 200-hour YTT or completed a Yoga Alliance approved 200-hour program elsewhere, they are welcome to enroll in one of our advanced programs. In the 600-hour YTT program, students will complete six additional yoga-specific advanced courses, 100 hours of yoga-specific electives, and a 100-hour primary specialty of their choice. The goal of this diploma program is for aspiring yoga teachers to deepen and strengthen their yoga teaching ability, as well as chose a specialization that will widen employment options and expand the way in which they are prepared to serve in the world.
---
Diploma – On-campus
Advanced Yoga Teacher and Healing Arts Practitioner – 800 Hours
For those diving deep into an all-encompassing yoga career, it's important to find the right expression of how you will serve in the world. For that reason, we offer two distinct paths: A Yoga Therapy path and a Yoga Studio Healing Arts Practitioner path. Of the Advanced Yoga classes, 240 hours are shared between the two tracks; students then select multiple 100-hour therapeutic specialties, including Yoga Nidra, Yoga Body Psychology, Reiki, Polarity, Health & Wellness Coach, Nutrition, Reflexology, or Aromatherapy. Those students choosing the Yoga Therapy track must choose only yoga-based specializations or electives.
---
Yoga Nidra Track

Certificate of Excellence -100 Hours | Yoga – Nidra I – IV plus Practicum
Learn an ancient yoga practice that has become immensely popular in the West. SWIHA's Yoga Nidra program teaches you how to bring body and mind into a deeply relaxed state to access and enhance healing, stress-release, and well-being. This powerful holistic practice helps your clients with physical, neurological, and subliminal needs. World-renowned instructor Kamini Desai is your guide, incorporating Western psychology with Eastern Philosophy perspectives into this much sought-after therapy.
Meet the Instructor: Kamini Desai
Kamini Desai is a nationally renowned teacher and expert in the field of Yoga Nidra with more than 25 years of experience combining the ancient wisdom of yoga with modern psychology principles in her unique approach to Yoga Nidra teachings. In addition to training at Kripalu Center for Yoga and Health, she holds degrees in Anthropology and Psychology from Smith College and La Salle University. Kamini's focus on personal empowerment and fulfillment have led her to serve as the Education Director and Core Curriculum Developer for the Amrit Yoga Institute, to act as one of the three Founding Directors of the International University of Yoga and Ayurveda, and to teach Yoga Nidra courses at Southwest Institute of Healing Arts.
---
Yoga Body Psychology Track

Certificate of Excellence -100 Hours | Yoga Body Psychology I-IV plus Practicum
The Amrit Method of Yoga Body Psychology is designed to treat visible physical symptoms and the invisible mental and emotional blocks that contribute to them. Using gravity supported, static poses held by the facilitator, or with the use of the wall or props, learn how to surface and release blockages held in the body. Deepen your experience and understanding of the energetic aspects of yoga, and learn how to integrate one of the most profound healing modalities you will ever encounter in your own practice and share it with others.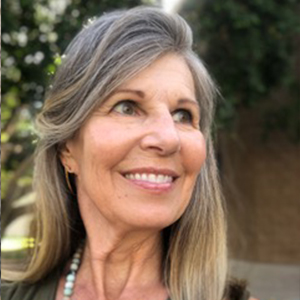 Meet the Instructor: Rhonda Vroman – I Am Yoga TherapyTM/ Yoga Body Psychology
(MBA, ERYT-500, YACEP)
After sampling different approaches, Rhonda Vroman knew she had found 'home' with the lineage of Swami Kripalu, under the teachings of Kamini Desai and her father Yogi Amrit Desai. She is passionate about introducing this practice to people, to help clients heal and students learn how to guide in this modality.
Certified in Body Psychology/Yoga Therapy and Integral Breath Therapy, her training also includes Engineering and MBA degrees, RYT 500+ and practices inviting body/mind/heart/soul connection. Guiding clients and students as they access a place of inner knowing where wisdom is received is profoundly rewarding for Rhonda, for it is in this place answers previously sought externally are internally sourced. She is honored to be guiding the I AM Yoga Therapy™/ Body Psychology course at SWIHA.
---
SWIHA's Yoga Teacher Training program is presented at Spirit of Yoga, our premier yoga education facility and yoga studio. Located on beautiful, park-like grounds in Tempe, Arizona, Spirit of Yoga is a sanctuary for those practicing and learning the art and science of yoga. Yoga Teacher Training, as well as regularly scheduled community yoga classes, are held in its three spacious, beautifully appointed studio spaces. In the final weeks of training, yoga teachers-to-be design and are coached through teaching actual studio classes, giving them as a group the unique opportunity for hands-on yoga teacher training.
Get a Guest Pass & Tour SWIHA:
• Be our guest in one of our Yoga Teacher Training classes! Guest passes are complimentary & commitment-free.
Call student services at 480-994-9244 for available opportunities and to request your pass.
• Visit our campus in Tempe on Southern and McClintock to experience our tranquil student massage clinic, state-of-the-art teaching kitchen, entrepreneurial business center, bookstore and more! You can also schedule a Q&A with one of our Admissions Coaches email us at info@swiha.edu
Read Our Blogs