Become A Holistic Health and Wellness Coach Online
Diploma – 755 hours – Tuition

Do you want to help others improve their health by teaching them tools and habits for maintaining their wellness? The Holistic Health and Wellness Coaching diploma program is for individuals who are motivated to lead healthier lives, be centered in their wellness, and inspire others to do the same through a career in Health and Wellness Coaching. At the core of this program is a belief in the mind-body-spirit connection and that each of us has a deep, inner knowing. When we connect with that knowing, we can achieve our individual health and wellness goals that are aligned with our values!
This program will provide you with a comprehensive educational foundation in behavior change, mindfulness, and positive psychology. It is focused on mind-body-spirit connection while being deeply rooted in science, and providing you tools to create a realistic and complete business plan that is unique to your vision as an entrepreneur.
Start Dates
Online
March 7, 2022
This program aligns with the standards of the National Board for Health and Wellness Coaching (NBHWC) and prepares graduates to work with clients to support self-directed and person-centered changes that promote a sense of ownership and lasting change.
As you progress through this program, you will master foundational holistic nutrition topics, psychology fundamentals, mindfulness techniques, entrepreneurial business development, professional communications, and marketing. Choose from one of two paths: Mindfulness Facilitator or Natural Foods Culinary Specialist.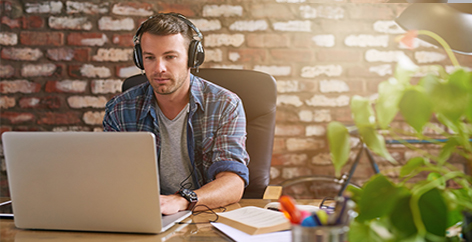 We are Committed to Helping You Succeed
We purposefully built our 100-hour Holistic Entrepreneur Certificate of Excellence into this program. This includes a discussion of each phase in the development of a successful practice, with an emphasis on creating a Marketing Plan designed to produce immediate and sustainable income. We coach you through each stage of entrepreneurship and help you create an Action-Plan for success. Learn and practice the skills needed to promote your services and offerings with confidence, as well as how to effectively use social media and Webinars to build both awareness and success.
---
Option 1: Mindful Meditation Facilitator
Learn how to develop and teach others how to create and implement a Mindfulness practice. Mindfulness, the practice of maintaining a nonjudgmental state of awareness, is a growing, evidenced based field that is designed to improve general wellbeing, support emotional regulation, and create a positive sense of self-efficacy. By practicing being fully present in one's life, reaction reduction naturally occurs. This program teaches the fundamentals of mindfulness practices while also providing specific tools such as attention, breath and guided imagery techniques to help you and your clients access a mindful state of being.
MF 301-OL Mindfulness: Attention and Breath Techniques
In this course, you will experience the transition of the mindfulness practice into formal meditation. The path to wellness includes an appreciation for silence, stillness, and space. This course integrates the momentary life pauses discussed in other courses into a meditation practice.
MF 401-OL Mindfulness Facilitation
In this course, you will practice facilitating mindfulness with a volunteer client. You will learn part of the protocol each week and guide your client, using tools provided, to understand what mindfulness is, its benefits, and how they can begin to incorporate it into their daily lives.
---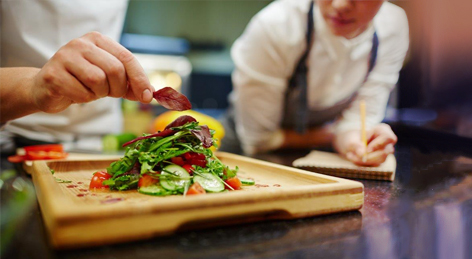 Option 2: Culinary Specialist
Awaken your inner chef and enhance your practice by preparing delicious healthy meals for clients or assisting them in preparing healthy, whole food meals for themselves. In the Natural Foods Culinary Specialist concentration, you will learn therapeutic meal planning, preparation, and cooking techniques for clients with exclusive needs and special considerations. Discover food preservation techniques including fermenting, pickling, and canning, and how to market and sell your preserved foods as well as create innovative, delicious, and visually appealing menus that are health-conscious and tailored to the needs of the individual.
HN 210-OL Whole Food Cuisine I
Discover S.O.U.L. foods (Seasonal, Organic, Unprocessed, Local) and simple ways to create delicious whole food nutritious meals. You will develop healthy shopping habits and some basic culinary skills; learn how to eat a balanced diet utilizing paleo, raw, vegan and vegetarian choices; find out where to buy and how to prepare high quality vegetables, fruits, animal products, nuts, seeds, friendly fats and oils, herbs, spices, and natural sweeteners using local, seasonal, pasture-raised, and organic foods. This 5-week course covers basic kitchen equipment, organization, meal planning prep tips, recipe information.
HN 222-OL Raw Food Cuisine I
This course covers the increasingly popular Raw Food Diet that consists of eating raw or low-cooked, unprocessed, mainly organic foods. Topics include digestive enzymes, bacteria, and micro-organisms which live in food. Variations of the Raw Foods Diet will be examined, along with the history, philosophy, and common beliefs. Students will learn how raw foods can incorporate into the foundation of any health diet as well as how to use raw foods for detoxification and healing. Each week students prepare gluten free, dairy free, and soy free raw foods.
HN 223-OL Raw Food Cuisine II
This course builds on the skills presented in HN 222-OL Raw Food Cuisine I. You will continue to explore the inclusion of live food in today's modern diets, the healing benefits of live food for all age groups, and adjusting recipes to fit individual needs. You will examine how to apply the principles of mindful eating to the preparation of living food.
HN 224-OL Whole Foods Cuisine II
In this 2nd level class, you will learn how to add in live food to today's modern diets, customize meal plans with today's major health concerns, simplify with food prep and planning, expand seasonal food options, adjust recipes for medium to large groups, make substitutions for a healthy diet plan or food allergies, create recipes that create full meals, create healthy snacks, explore all age groups and the healing benefits of live food, understand the requirements for completing the food handlers test. Students will also demonstrate their ability to use kitchen equipment.
HN 500-OL Business of Culinary
Creating a culinary-based business is more than the preparation of food. In this course, you'll learn about the various opportunities in the culinary field and how to market your business. You'll explore the management of food costs, balancing your food values with that of your client, meal planning from start to finish, food photography, cost analysis, and storage and transportation decisions.
The Wellness Industry Is Growing
Holistic Wellness is increasing in both awareness and demand, however it is still a relatively new industry. Many people today are aware and proactive about all aspects of their health, and are willing to invest in lifestyle-based strategies to improve themselves. In 2018, the Holistic Wellness market was growing faster than the average and valued world-wide at $4 trillion. We know that there is so much more that alternative healing can offer, and there's only a matter of time before we see a community-wide embrasure of it. It will be up to the pioneers of mind-body-spirit health to rise up and meet the needs of individuals seeking Holistic Health and Wellness Coaches and their niche offerings.
---
Financial Aid
Financial Aid is available to those who qualify. SWIHA is a nationally-accredited college approved by the United States Department of Education. Students enrolled in programs of 600 hours or more may qualify for Federal Student Aid in the form of Pell grants and student loans.
Read About our Graduates