Become A Holistic Health and Wellness Coach Online

with Concentration in Holistic Nutrition
Diploma – 755 hours – Tuition

Do you want to help others improve their health by teaching them tools and habits for maintaining their wellness? The Holistic Health and Wellness Coaching diploma program is for individuals who are motivated to lead healthier lives, be centered in their wellness, and inspire others to do the same through a career in Health and Wellness Coaching.
Start Dates
Online
October 17, 2022
In this program you will learn:
– How to cultivate a coaching relationship and build rapport with clients
– How coaches fit into the healthcare system
– How to facilitate one on one and group coaching sessions
– Behavior change coaching techniques
– Preparation for the NBHWC Certification Exam
– A solid foundational knowledge in holistic nutrition
– Mind-Body-Spirit connection
– And so much more!
There are many routes that a career in Health and Wellness coaching can take you. We have got your back and will help provide the tools to create a realistic and complete business plan that is unique to your vision as an entrepreneur or as a health coach working with doctors, within corporate settings, and more.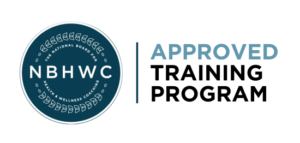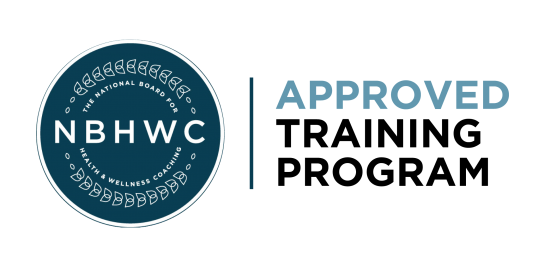 This program aligns with the standards of the National Board for Health and Wellness Coaching (NBHWC) and prepares graduates to work with clients to support self-directed and person-centered changes that promote a sense of ownership and lasting change. The National Board for Health & Wellness Coaching (NBHWC) has collaborated with the National Board of Medical Examiners (NBME) since 2016 to set the certification standard for the holistic wellness industry. This prestigious certification by the NBHWC provides health & wellness coaches the backing and legitimacy needed to prove to clientele that they are knowledgeable and reliable in their profession.
Learn how to develop and teach others how to create and implement a Mindfulness practice. Mindfulness, the practice of maintaining a nonjudgmental state of awareness, is a growing, evidence-based field that is designed to improve general wellbeing, support emotional regulation, and create a positive sense of self-efficacy. By practicing being fully present in one's life, reaction reduction naturally occurs. This program teaches the fundamentals of mindfulness practices while also providing specific tools such as attention, breath, and guided imagery techniques to help you and your clients access a mindful state of being.
---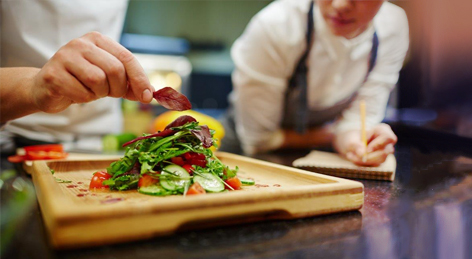 Awaken your inner chef and enhance your practice by preparing delicious healthy meals for clients or assisting them in preparing healthy, whole-food meals for themselves. In the Whole Foods Culinary Specialist concentration, you will learn therapeutic meal planning, preparation, and cooking techniques for clients with exclusive needs and special considerations. Discover food preservation techniques including fermenting, pickling, and canning, and how to market and sell your preserved foods as well as create innovative, delicious, and visually appealing menus that are health-conscious and tailored to the needs of the individual.
The Wellness Industry Is Growing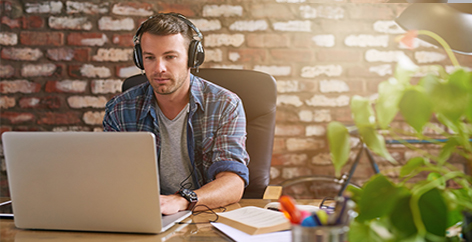 We are Committed to Helping You Succeed
We purposefully built our 100-hour Holistic Entrepreneur Certificate of Excellence into this program. This includes a discussion of each phase in the development of a successful practice, with an emphasis on creating a Marketing Plan designed to produce immediate and sustainable income. We coach you through each stage of entrepreneurship and help you create an Action-Plan for success. Learn and practice the skills needed to promote your services and offerings with confidence, as well as how to effectively use social media and Webinars to build both awareness and success.
---
Financial Aid is available to those who qualify.