Become A Holistic Health and Wellness Coach Online

with a Concentration in Holistic Nutrition
Diploma – 755 hours – Tuition

The Holistic Health and Wellness Coaching diploma program is for individuals who are motivated to lead healthier lives, be centered in their wellness, and inspire others to do the same through a career in Health and Wellness Coaching with a concentration in Nutrition.
There are many routes that a career in Health and Wellness coaching can take you. We have got your back and will help provide the tools to create a realistic and complete business plan that is unique to your vision. Whether it is your passion for nutrition, helping others, or starting your own business, the Holistic Health & Wellness Coach Diploma program offers it all!
Start Dates
Online
August 21, 2023
Deadline to Enroll by August 11, 2023
What is a Health & Wellness Coach?

As a Health & Wellness coach, you will help people discover the "why" behind their health changes
Empower your clients to learn more about their bodies and minds
Dive deep into Nutrition and learn how it plays a role in all aspect of wellbeing
Provide support and accountability with client-centered coaching skills to your clients
What You Will Learn:
Behavioral Change Science
Learn how to utilize different techniques for behavior change – including social influence & persuasion, and how to develop/implement a behavior change plan that is tailored to your client's individual goals
Holistic Nutrition
Our courses are rooted in science with a whole, person-centered approach to healthy lifestyle habits
Learn how nutrition plays a role in all aspects of wellbeing
Apply practical skills in Whole Foods Cuisine & Raw Food Cuisine classes
Psychology of Well-Being
Explore the relationship between mental and physical health
Learn the tools to capture and change unhealthy thoughts and behaviors, while gaining an understanding of emotional intelligence, resilience, and potential.
Coaching Skills
Learn how to develop rapport with your clients
Learn how to facilitate one on one and group coaching sessions
Learn how Health & Wellness coaches fit into the healthcare system, as well as person-centered care and ethics
Client-centered coaching means that providers work collaboratively with their patients or clients to develop a personalized plan that meets their needs
With client-centered coaching, your client will feel more in control and are more likely to adhere to their wellness plans
Business Development
Learn all aspects of developing a successful business, from creating a marketing plan to promoting your services and products.
Utilize social media & webinars to your advantage to reach more people and grow your business
Financial Aid is available to those who qualify.
---
Specialty Options: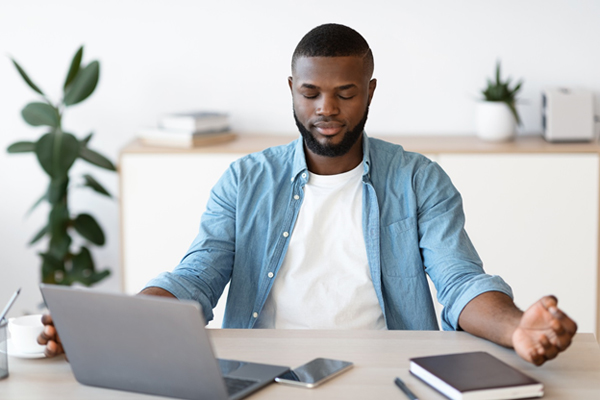 Mindfulness, the practice of maintaining a nonjudgmental state of awareness, is a growing, evidence-based field that is designed to improve general wellbeing, support emotional regulation, and create a positive sense of self-efficacy. As a Mindful Meditation Facilitator, you will learn how to create and implement mindfulness practices that can help people reduce stress, promote well-being, and improve their overall quality of life.
Plan, prepare and cook healthy, whole-food meals for clients with exclusive needs. You will learn therapeutic meal planning, preparation, and cooking techniques that can be used to help clients improve their overall health and wellbeing. Discover how to take advantage of seasonal food options, as well as expanded assessment tools. You'll be prepared to handle food safely, master key knife skills, and prepare next-level recipes with confidence.
Why Become a National Board Certified Health & Wellness Coach?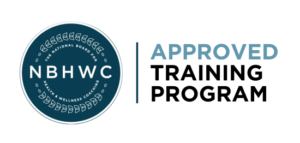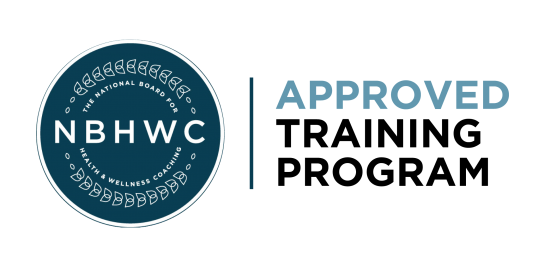 Our program aligns with the standards of the National Board for Health and Wellness Coaching (NBHWC) and prepares graduates to work with clients to support self-directed and person-centered changes that promote a sense of ownership and lasting change.
The credential "National Board Certified Health & Wellness Coach" or NBC-HWC is quickly becoming the indicator for practitioners with comprehensive training.
Upon passing, you will be provided the opportunity to receive a complimentary listing in the National Directory of Board Certified Health & Wellness Coaches. You will also have access to an exclusive job board that connects you with available positions for health coaches.