At Southwest Institute of Healing Arts, we designed our online Holistic Nutrition Wellness Practitioner diploma for individuals highly motivated to lead healthier lives and inspire others to do the same in a rewarding career as a wellness coach and nutrition educator. While our holistic nutrition courses nurture awareness and appreciation of the mind-body-spirit connection, the Holistic Nutrition Wellness Practitioner diploma is also deeply rooted in science.
The term holistic translates as "the whole." It is the heart of the mind-body-spirit connection. In addition to eating healthier whole foods, holistic nutrition helps you identify the triggers and outside influences that sabotage healthy eating. It underscores the way the nutritional value of the foods we eat completes the circuit that connects all aspects of our being.
As you progress through this program, you will master foundational and advanced holistic nutrition topics, life coaching fundamentals, stress management tools, entrepreneurial business development, professional communications, and marketing. Choose from one of two paths: Fitness Nutrition Educator or Natural Foods Culinary Specialist.
Holistic Nutrition Wellness Practitioner
Online – Diploma – 755 hours
Important information about the educational debt, earnings, and completion rates of students who attended this program.
Hippocrates, the father of modern medicine said "Let thy food be thy medicine, and thy medicine be thy food." Recognizing nutrition as a key influencer in the achievement of optimal health, Holistic Nutrition Wellness Practitioner diploma program offers a comprehensive, science-based holistic education. You will study the principles of holistic nutrition and the science behind nutrition's power to both prevent illness and promote healthy living.
Consisting of 755 hours of academics, theory, and practice, the core program objectives are modeled after the published educational standards of the National Association of Nutrition Professionals (NANP). Additionally, our holistic nutrition program has passed the National Association of Nutrition Professionals (NANP) rigorous Educational Standards Review. Graduates of this program will automatically meet the educational standards for Professional Level Membership needed to apply for the Holistic Nutrition Credentialing Board Exam (HNCB). While enrolled, students may also apply for Student Membership with the NANP.
You'll begin in our Holistic Nutrition Foundation sequence of courses, where you will:
Examine the core principles and concepts of holistic nutrition.
Acquire a comprehensive understanding of various nutrients how they influence health, and the best food sources to achieve optimal health.
Learn to break free of diet culture and mentality, and replace it with healthy eating behaviors.
Evaluate the most common dietary systems throughout the world, assessing their pros/cons.
Explore whole and raw food principles, including nutrition perspectives and theories, simple cooking techniques, and easy-to-prepare recipes, giving you greater confidence, and efficiency in the kitchen.
Learn to integrate and apply essential holistic nutrition principles in a client-based coaching setting, including how to assess and coaching clients with dynamic health challenges and goals.
In the Advanced Holistic Nutrition series of courses, you will:
Learn nutritional support for optimal organ function and body systems, the structure and function of the human body as a living organism, and the relationship of its parts.
Develop a general concept of biochemistry in its various phases.
Explore comprehensive approaches to health and well-being for all stages of the lifecycle.
Learn how to optimize athletic performance and endurance through nutrition.
Gain a detailed understanding of vitamins, minerals, enzymes, bioflavonoids, as well therapeutic dosages, adverse reactions, and toxicity in the body.
Explore the foundations of botanical medicine, herbs and their properties, actions, medicinal uses, and contraindications.
Learn to help clients establish long-term health success by broadening your understanding and application of assessment skills.
Expand your scope of practice through group coaching, developing an understanding of the domains of learning in the formulation of goals and objectives.
Develop advanced nutritional reference tools through applied research.
We are Committed to Helping You Succeed
We purposefully built our 100-hour Holistic Entrepreneur Certificate of Excellence into this program. This includes a discussion of each phase in the development of a successful practice, with an emphasis on creating a Marketing Plan designed to produce immediate and sustainable income. We coach you through each stags of entrepreneurship and help you create an Action-Plan for success. Learn and practice the skills needed to promote your services and offerings with confidence, as well as how to effectively use social media and Webinars to build both awareness and success.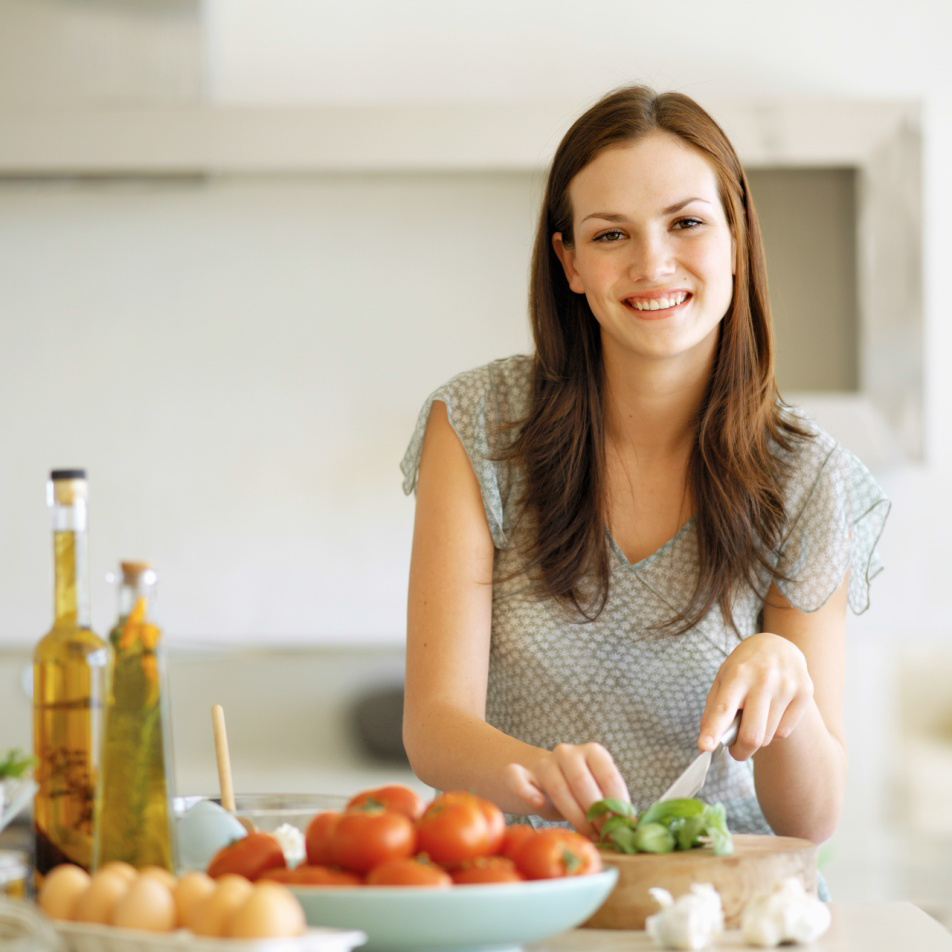 Choose Your Concentration
---
Option 1: Fitness Nutrition Educator
In partnership with the National Academy of Sports Medicine (NASM), SWIHA's Fitness Nutrition Educator focus—in combination with your prior nutrition coursework—prepares you to pass their Fitness Nutrition and Behavioral Change Specialist certifications.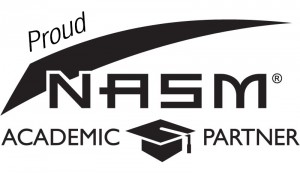 NASM is a global leader in providing evidence-based certifications and advanced specializations for fitness professionals. The Fitness Nutrition Educator concentration provides the essential knowledge of energy balance, caloric needs, physical activity, metabolism and food choices and the skills needed to guide and mentor clients. You will learn:
How to describe and apply widely-accepted nutritional guidelines to enhance anaerobic and aerobic athletic performance, including meal composition and timing.
The influences that drive food choices.
Analyze nutritional guidelines and dietary systems for planning.
Explore the laws of thermodynamics and the role of the calorie in weight management.
How to identify and leverage current and emerging technologies to catalog daily caloric consumption, calculate caloric totals for each macronutrient, and analyze these results with published norms.
Complete a thorough review of nutrients and the role they play in maximizing athletic performance.
About metabolism, energy breakdown, energy balance, biosynthesis and storage, body composition, functional foods, and eating disorders.
Gain the understanding, skills and expertise needed to help motivate clients who want to change their health and fitness related behaviors.
How to recognize motivational triggers and discover your clients' greatest barriers to change.
Apply the proper intervention techniques targeted to your clients' specific temperament, and how to identify their aptitude to create needed changes.
Create programs that yield quicker, more effective results and help optimize client retention for your practice.
By the end of this course, you will have gained the ability to thoroughly assess and apply behavior change methods in a forward-thinking approach, with tools geared toward real world application.
This concentration is designed for and includes the NASM Fitness Nutrition Specialist (FNS) and Behavioral Change Specialist (BCS) certification examinations.
Option 2: Natural Foods Culinary Specialist*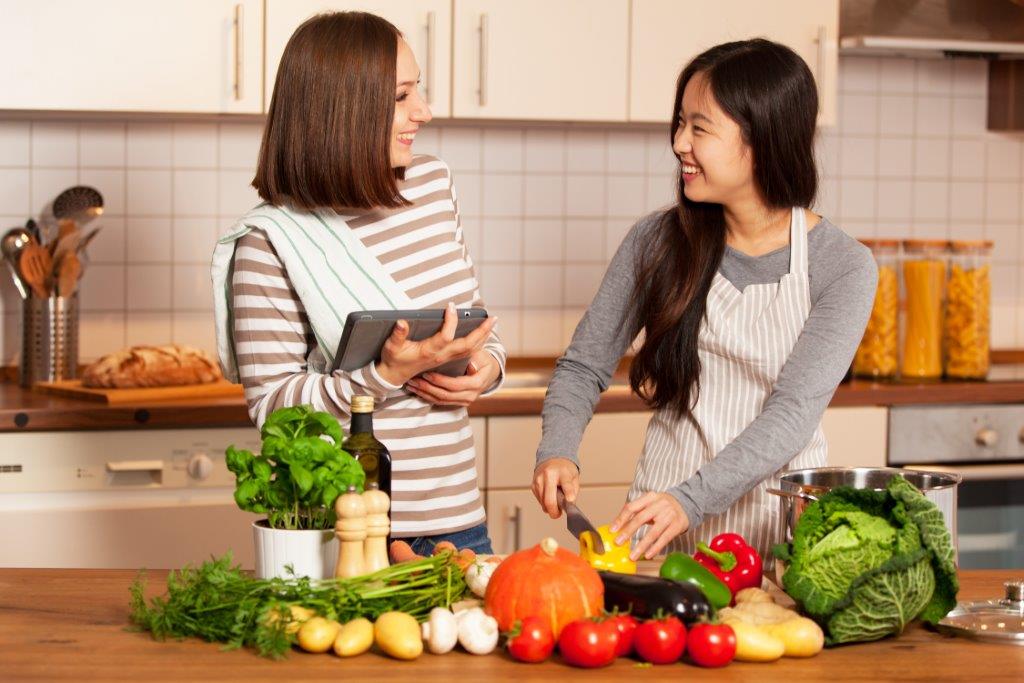 Awaken your inner chef and enhance your practice by preparing delicious healthy meals for clients or assisting them in preparing healthy, whole food meals for themselves.
In the Natural Food Culinary Specialist concentration, you will:
Learn therapeutic meal planning, preparation, and cooking techniques for clients with exclusive needs and special considerations.
Build on the fundamental skills you developed in your earlier examination of raw and whole foods cooking.
Expand your knowledge to include culinary mathematics, professional safety and sanitation, basic to advanced cooking techniques, seasonal cooking, cooking trends, natural dietary approaches, and meal and menu planning.
Learn measurements, equivalents, conversions, quantities, and food costs.
Research food safety and sanitization requirements in your local area and prepare to pass the Food Service Worker test.
Prepare recipes and create meals and menu plans that reflect the dietary approach that most inspires your natural cooking practice.
Gain knowledge in the stages of food production and the "farm-to-table" movement of cooking local food and providing it to local customers.
Learn food preservation techniques including fermenting, pickling, and canning, and how to market and sell your preserved foods.
Prepare meals using healing foods that take into account special considerations, such as detoxification, soy-free, gluten-free, wheat-free, dairy-free, digestive wellness, and food allergies and sensitivities.
Learn how to prepare meals by distinguished food types, such as:

Vegetables, fruits, and sea vegetables
Salads
Beans, soy foods, seitan, soups and stews
Poultry, fish, meat, and eggs
Whole grains, grain products and healthy breads
Oils, herbs, seasonings, condiments, nuts & seeds, sauces
Appetizers, party foods, garnish, beverages, and desserts

Research and explore menu items from different world cuisines and prepare dishes that include these world flavor profiles.
Create innovative, delicious, and a visually appealing menu for a culinary showcase, small-scale special event to showcase and celebrate all that you have learned.
Learn Mindfulness techniques and mindfully guided images that have the power to increase relaxation, lessen symptoms, and enhance overall sense of well-being.
The Growing Demand for Nutrition Coaches
According to the US Bureau of Labor Statistics (BLS), employment in the field of nutrition is expected to increase by 21 percent from 2012 to 2022. The BLS asserts the demand for trained nutrition professionals is being largely driven by an aging population, an increased focus on health and wellness, and the need for care for people with various medical conditions.
Nutrition Coaches may work in conjunction with:
Healthcare and Wellness Facilities
Health Clubs, Resorts and Spas
Senior Care, Recovery and Assisted Living Facilities
Workplace or Corporate Wellness Programs
Sports Medicine and other health specialty centers
Client's homes and community groups
Natural food stores or restaurants
Independent Health Coaching
Personal one-on-one/group sessions
Yoga studios
And more!
Nutrition Industry Outlook
According to the US Bureau of Labor Statistics, employment in the field of nutrition is expected to increase by 21 percent from 2012 to 2022. The BLS projects this boosted demand for trained nutrition professionals will be driven by an aging population, the increased focus on health and wellness, and the need for care for people with various medical conditions.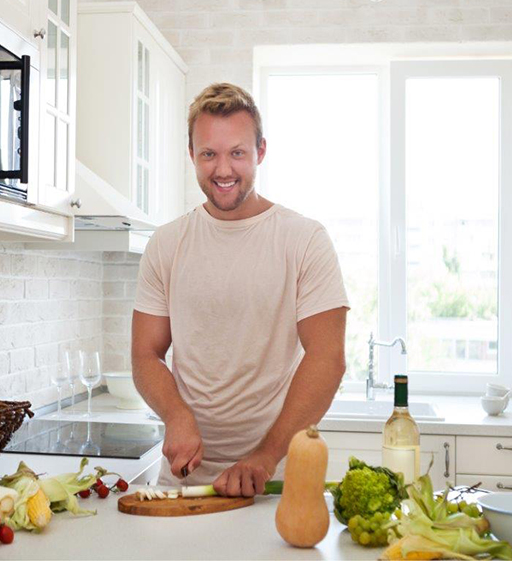 Visit our Blog to read about our Great Graduates success stories