A career in massage therapy is one that offers endless options! Massage therapists work in a variety of settings, including private offices, spas, hospitals, massage specialty clinics, and fitness centers. Many massage therapists create their own professional practice, renting and creating space in a multi-use spa or health and wellness provider building. Massage therapists also travel to clients' homes or offices for private massage sessions.
If there is a healer within you are waiting to surface, take a look at the diverse massage training programs offered at Southwest Institute of Healing Arts. Whether you feel called to study massage on a full-time or part-time basis, we have a program that will fit your needs and schedule. Why wait any longer? Get started on pursuing your dreams now…
Professional Massage Practitioner
On-Campus – Diploma – 750 hours – 11 months full-time
Choose from our many specialties and flexible schedule


(October 2nd start)
As a graduate of this massage training program, you will be prepared for a position as a professional massage therapist and will also learn the entrepreneurial skills necessary to start your own practice if desired! This 750-hour diploma program exceeds the 700-hour license requirement in Arizona while still offering you the space and flexibility to specialize in additional areas of your choosing, including cranial unwinding, aromatherapy, myofascial techniques, and many more. As with all of our massage programs, students will have the unique opportunity to spend supervised time in our Massage Clinic to get hands-on practice with real clients.
Start Dates
AM
May 29, 2018
August 6, 2018
PM
May 7, 2018
Important information about the educational debt, earnings, and completion rates of students who attended this program.
Concentrated Track

(Mon. – Thurs. October 23rd)
SWIHA is happy to announce our new specific concentrated schedule. This program schedule has fewer elective choices than our traditional version, yet includes those courses we feel are best practices for LMTs.
Both schedules exceed the 700-hour requirement for massage therapy training set by the Arizona State Board of Massage Therapy.
Master Massage Practitioner
On-Campus – Diploma – 1000 hours – 14 months full-time
Want to tailor your massage education even more? Our Master Massage Diploma exceeds the requirements for massage therapy training in nearly all states across the country! By enrolling in this program, you will gain access to study in a myriad of specialties not offered elsewhere, including holistic nutrition, hypnotherapy, and yoga teacher training.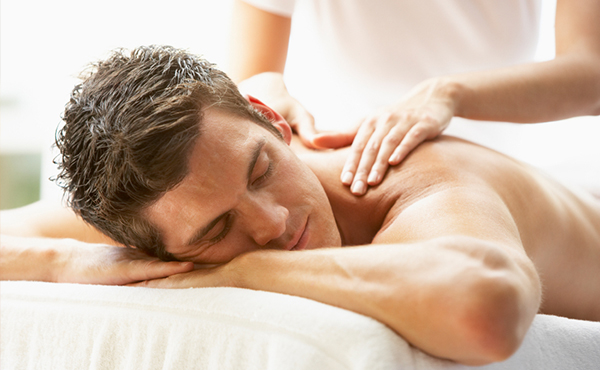 Master Massage with a Specialty in Natural Aesthetics
On-Campus – Diploma – 1000 hours – 14 months full-time
Diversify your skill set by combining the best of both worlds: a dual license in massage therapy and natural aesthetics from Southwest Institute of Natural Aesthetics. This program merges the massage training offered through our Master Massage Practitioner Diploma at SWIHA with the 600-hour Natural Aesthetics Program offered by SWINA. Explore various specialties in massage while receiving a transformational "mind-body-wellness" education in cosmetology.
Master Massage with a Specialty in Yoga Teacher Training
Those pushing a Master Massage Practitioner Diploma have the special opportunity to receive an additional certification in Yoga Teacher Training (YTT). Learn to help other nurture and transform their minds, bodies, and spirits with his winning combination!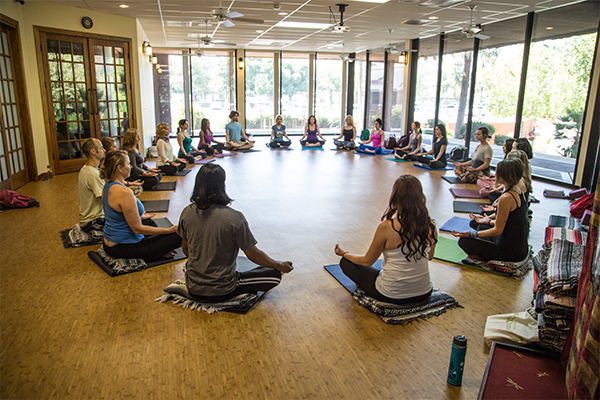 Associates of Occupational Studies Degree in Holistic Health Care – Concentration in:
MT 750 Professional Massage
On-Campus – Degree – 60 credit hours – 24 months full-time
For those interested in taking their career in massage a step further, SWIHA'S AOS Degree in Holistic Healthcare with a Concentration in Professional Massage is a perfect fit. Start building the foundations necessary for a vocation centered on the well-being of others-one in which massage is just one of the many skill sets you will master!
Why choose SWIHA for your massage training?
Graduates of our massage training Programs are eligible to apply for AZ State Licensure and National Certification
Expand your skills and blend careers by developing your holistic knowledge in our many specialty areas of training
Get hands-on experience in our spa-like Student Massage Clinic under the supervision of Licensed Massage Therapists.
Build confidence and professionalism to better serve your future clients
Our Success Center is dedicated to supporting you with life-long job placement assistance, entrepreneurial assistance, career coaching, resume aid, and much more
What our Great Graduates are saying:



"SWIHA embraces the total embodiment of the healing arts, encouraging you to use your natural abilities, while giving you the tools to take it that extra step to make you a successful therapist,"Elizabeth Brotherson

– SWIHA graduate and Owner of Embody Therapeutic Massage, LLC



"SWIHA has altered the course of the future… When I apply my SWIHA knowledge in a session with a client, I feel like I am fully prepared, present, and peaceful."Paul George Smith, Jr.

– SWIHA graduate and Licensed Massage Therapist



"Everything I do with a client, I learned at either SWIHA or SWINA. Without the knowledge I gained from my program, I would not be fully prepared to work with clients."Kiera Stroup

– SWIHA graduate and Owner and Founder of Sonoran Serenity Spa
Try us out!
Still unsure about signing up for a massage program? Come sit in on the first four hours of any introductory class before you decide whether to enroll!
For more information about this complimentary offer, click here.
Click here to check out our Massage FAQ's
Want to know more about what makes SWIHA unique?
Explore Becoming a Massage Therapist
Are you interested in becoming a Massage Therapist? Are you unsure about signing up for the full length of the program? At SWIHA, we are so committed to helping you achieve your dream, we invite you to sit in on the first 4 hours of any introductory class before you decide whether to enroll.