Southwest Institute of Healing Arts built its foundation as a training center for massage therapists nearly three decades ago. Today, we offer a wide variety of courses and degrees in the healing arts, and we continue to provide high quality, affordable massage therapy training for students entering the field as well as for professionals continuing their education.
If hands-on healing is your call, we encourage you to take a look at our wonderfully diverse and immersive massage training programs. Whether you feel called to study massage on a full-time or a part-time basis, you'll find a program at SWIHA that fits your needs and schedule.
Choose one of the programs that fit your dream
Therapeutic or Ayurvedic Bodywork Track:
Professional Massage Practitioner – Therapeutic Practitioner
Diploma – 750 hours – 11 months full-time
Program Courses – What's this?
As a graduate of this massage training program, you will be prepared for a position as a professional massage therapist and will also learn the entrepreneurial skills necessary to start your own practice. This 750-hour diploma program exceeds the 700-hour license requirement in Arizona with a focus on developing a therapeutic approach including trigger point, medical message, and some spa courses. As with all of our massage programs, students will have the unique opportunity to spend supervised time in our Massage Clinic to get hands-on practice with real clients.
Master Massage Practitioner – Therapeutic Practitioner
Diploma – 1000 hours – 14 months full-time
Program Courses – What's this?
Are you interested in tailoring your massage education even more specifically to your needs or desired direction? Students enrolled in this program gain access to study in a multitude of specialties not offered elsewhere. Take classes in Aromatherapy, Cranial Unwinding, Hypnotherapy, Intuitive Angel Guide, Medical Massage, Myofascial, Reflexology, Reiki, Special Touch and many other holistic healing options. Our Master Massage Diploma exceeds the requirements for massage therapy training in nearly all states across the country.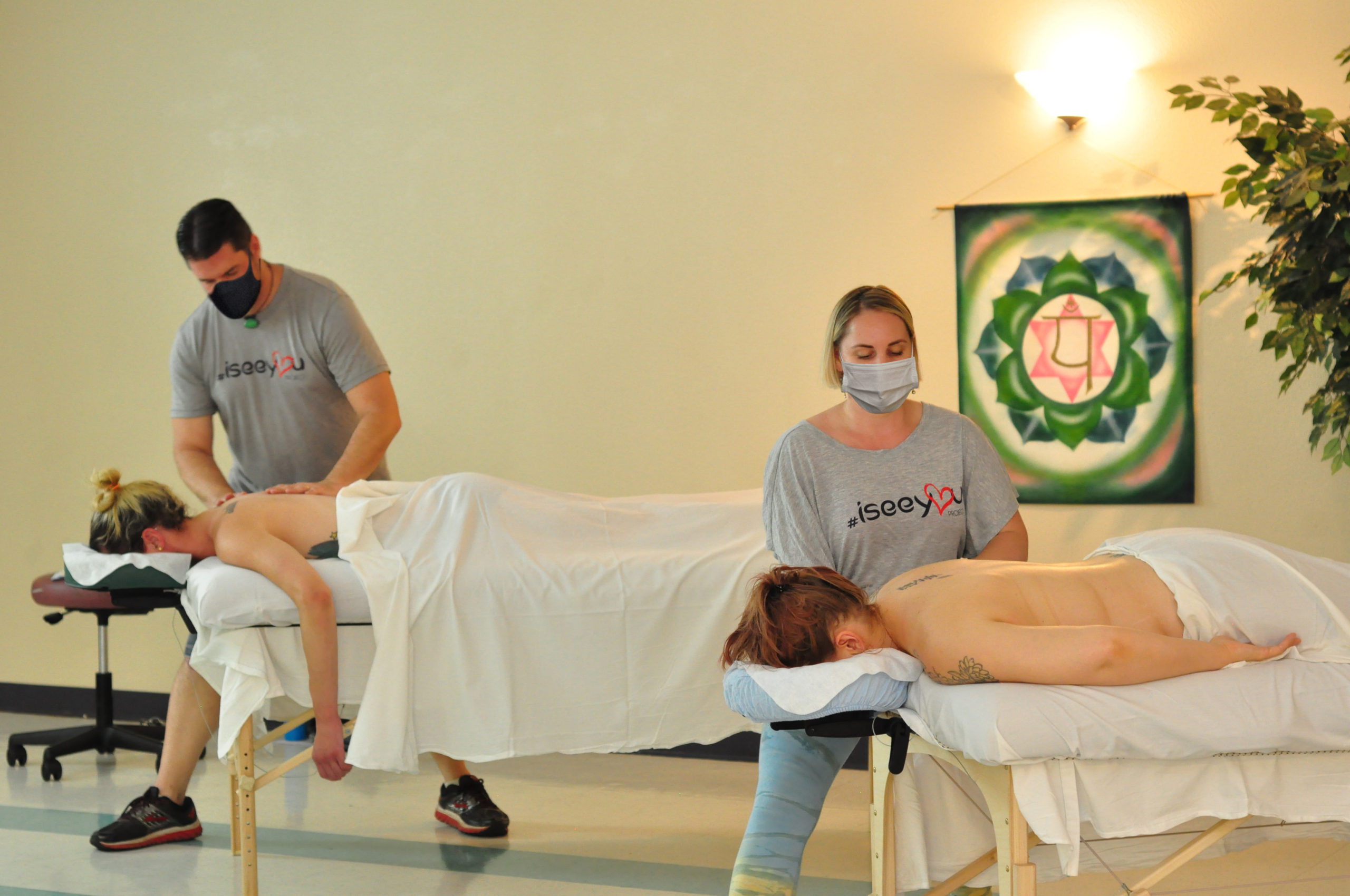 Ayurvedic Bodywork Track
When you finish a healing session, you'll know you made a difference.
Learn an integrated somatic approach to healing and transformation. Polarity Therapy is an ayurvedic-based, body-mind-spirit energetic system, that includes bodywork, nutritional recommendations, energetic exercise, and facilitated dialogue for the purpose of restoring and maintaining proper energy flows throughout the body. The underlying concept of Polarity Therapy is that all energy within the human body is based in electromagnetic force and that dis-ease results from improperly dissipated energy. Graduates will have the opportunity to become a Licensed Massage Therapist (LMT) as well as an Associate Polarity Practitioner (APP).
Professional Massage Practitioner – Ayurvedic Bodywork Track
Diploma – 750 hours – 11 months full-time
Program Courses – What's this?
Polarity is a form of body-based energy medicine that dynamically works with the mind-body-spirit continuum to bring alignment, health and the freedom from symptoms and the side effects of everyday stress. Core underlying patterns through therapeutic dialogue, energy system evaluation and physical touch, making it a perfect complement to Massage Therapy. Quite simply: Polarity + Massage is the antidote to modern stress and dysregulated living.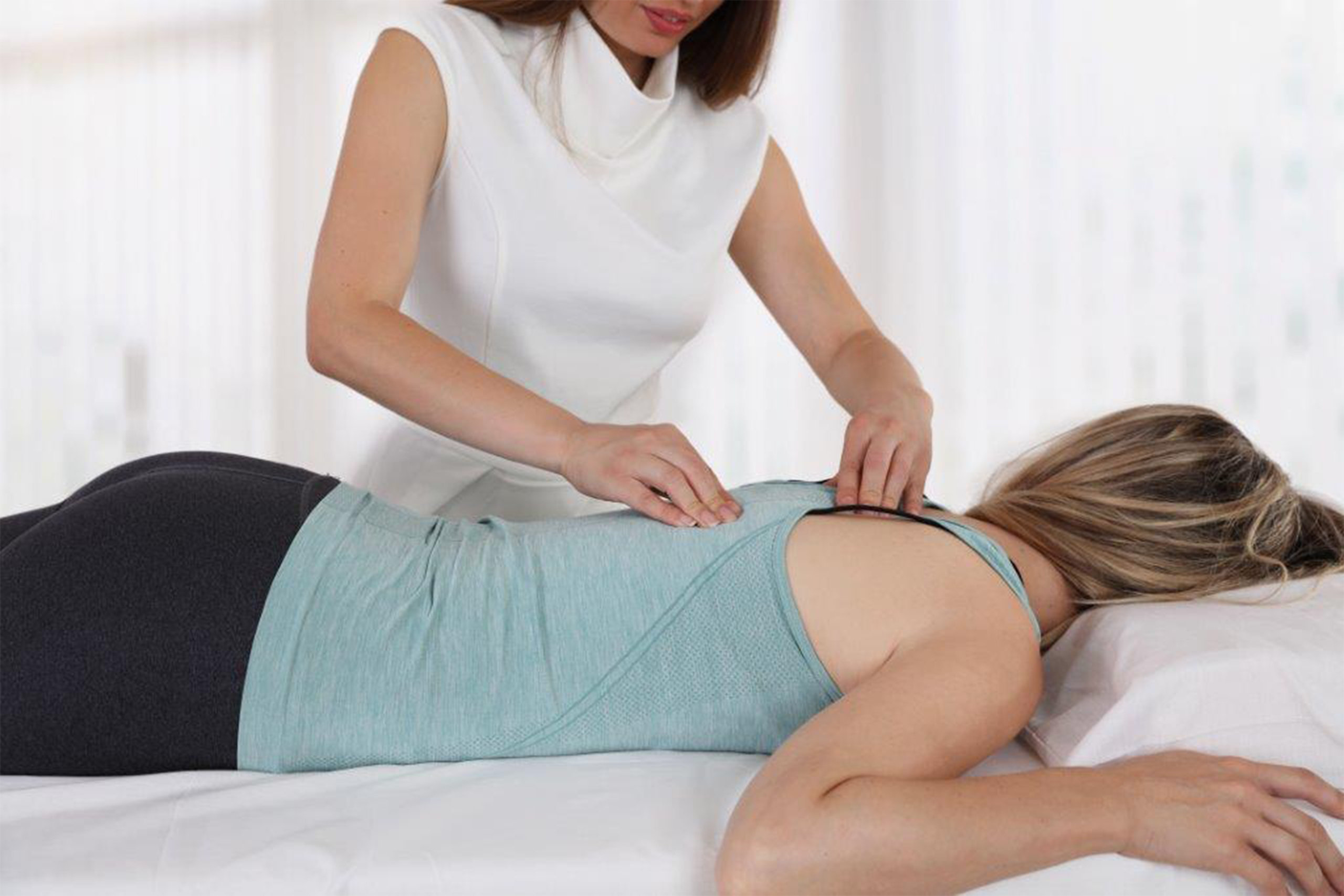 ---
Explore What It Takes to Become a Massage Therapist
We invite you to take a step toward claiming your gifts, realizing your purpose, and healing others in a meaningful way. At SWIHA, we are so committed to helping you achieve your dream; we invite you to sit in on the first 4 hours of any on-campus introductory class before you decide whether to enroll.
Programs Backed by Accreditation and Credibility
SWIHA is nationally accredited by the Accrediting Council for Continuing Education and Training, licensed by the Arizona State Board of Private Postsecondary Education (AZPPSWE), and approved as a continuing education provider by the National Certification Board for Therapeutic Massage and Bodywork (NCBTMB). The full list of our professional memberships, associations, and licensing agencies can be found in our policy catalog.
Financial Aid Available to Those that Qualify
Non-Discrimination Policy
SWIHA encourages application and attendance by all students, including any gender, sexual orientation, marital status, race, color, age, national or ethnic origin, and/or religion.