Positively impact people's lives in just a few short months!
Our Hypnotherapy Programs give you the opportunity to develop a new career as a guide to help others find well-being, health and happiness. You will learn to create healing through powerful imagery and be taught how to create hypnotherapy scripts to incorporate into your own sessions as a certified hypnotherapist. Many graduates start their own practice and work with clients online from all over the world.
Accredited Hypnotherapy Programs
Our Hypnotherapy Programs are Nationally Accredited and State Recognized. They are offered both on-campus in Tempe, Arizona and online, worldwide! So there is no time like the present to get started helping people improve their lives through the healing art of hypnotherapy. Hypnotherapy is accepted by the American Medical Association (AMA) as an officially recognized therapeutic model for healing. Many of our graduates from our program are currently volunteering at Banner Estrella's Guided Imagery Program.
Our hypnotherapy curriculum is taught by our award winning Program Director, Linda Bennett.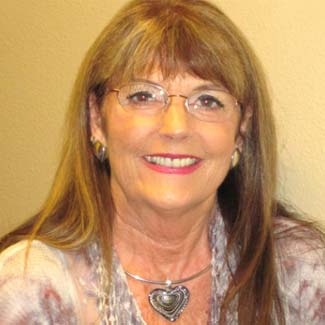 Linda Bennett, Ph.D, is Senior Curriculum Specialist and the Hypnotherapy Program Director for both our On Campus and Online Hypnotherapy Programs at Southwest Institute of Healing Arts. Linda is a Certified Clinical Hypnotherapist, Board Certified Hypnotherapy Instructor and Certifying Examiner as well as a Certified Life Coach. She has worked for more than 25 years in the fields of higher education development and corporate training. Linda is the 2014 International Medical & Dental Hypnosis Association Educator of the Year, received the National Association of Transpersonal Hypnotherapists 2011 Outstanding Clinic Contribution Award, and was recognized for "Outstanding Creativity in the Classroom" for 2005-2006 by the Arizona Private Schools Association. Linda's passion is to make learning a comprehensive and fun experience that is engaging to all students, whatever their learning style.
How To Do A Hypnotherapy Session Online
Financial Aid:
SWIHA is a nationally-accredited college approved by the United States Department of Education. Students enrolled in programs of 600 hours or more may qualify for Federal Student Aid in the form of Pell grants and student loans. Title IV Financial Aid is available to those who qualify
SWIHA offers a 10% concession on tuition for Certificates of Excellence that are paid with cash in-full at the time of enrollment **
* Application fees, books, materials, and supplies to be paid for separately and not included in the concession toward the total cost of tuition.
** Not to be combined with any other offer or scholarship.
Enroll Today
We invite you to take a step toward claiming your gifts, realizing your purpose, and healing others in a meaningful way. Enroll today.